Premium Backyard Landscaping in Calgary
The Leading Experts in Backyard Landscaping
At Tazscapes, we take exceptional pride in transforming people's backyards. Your backyard is more than just a plot of land; it's an extension of your home and your lifestyle. It's important then to ensure that it represents you in the best way while being a practical and beautiful part of your home. Our award-winning experts are here to ensure it happens. 
We will design, create and construct a unique, innovative and creative outdoor living space that encompasses your lifestyle while delivering the highest standard of workmanship in Calgary. Don't leave your backyard to anybody – when it comes to backyard landscaping in Calgary, there is no team better than Tazscapes. 
Why Transform My Backyard?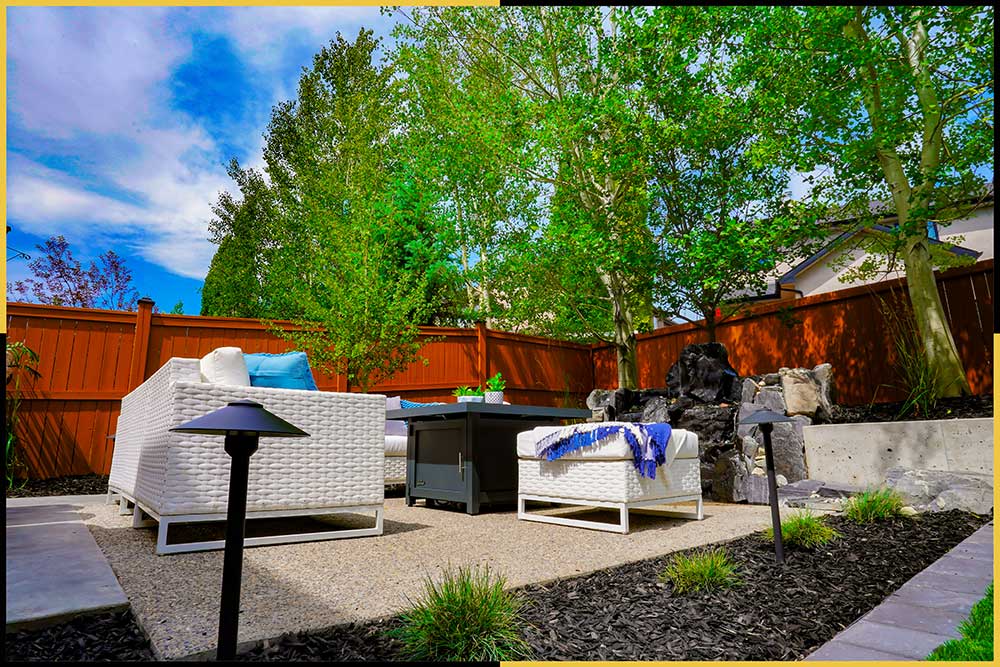 Having an outdoor entertainment area, adding natural beauty to your home, and enhancing your backyard experience are some of the key advantages that come with landscaping your backyard. Significantly, you'll also improve your home's curb appeal and increase its property value. To enjoy these benefits firsthand, it's important to get your project off to the perfect start; we can help you with an immaculate and detailed backyard design in Calgary. Let our experts help you today
Utilizing Hardscape & Softscape Landscaping
Combining the hardscaping creations, such as paving stone, retaining walls and decks/patios, with softscaping features, such as sod or planting (trees, shrubs and perennials) can create the perfect balance in your backyard. You'll get to embrace the natural elements of your backyard while also having functional hardscaping features to enjoy life! Our landscape contractors will work side-by-side with you to design and construct in an efficient, cost-effective manner.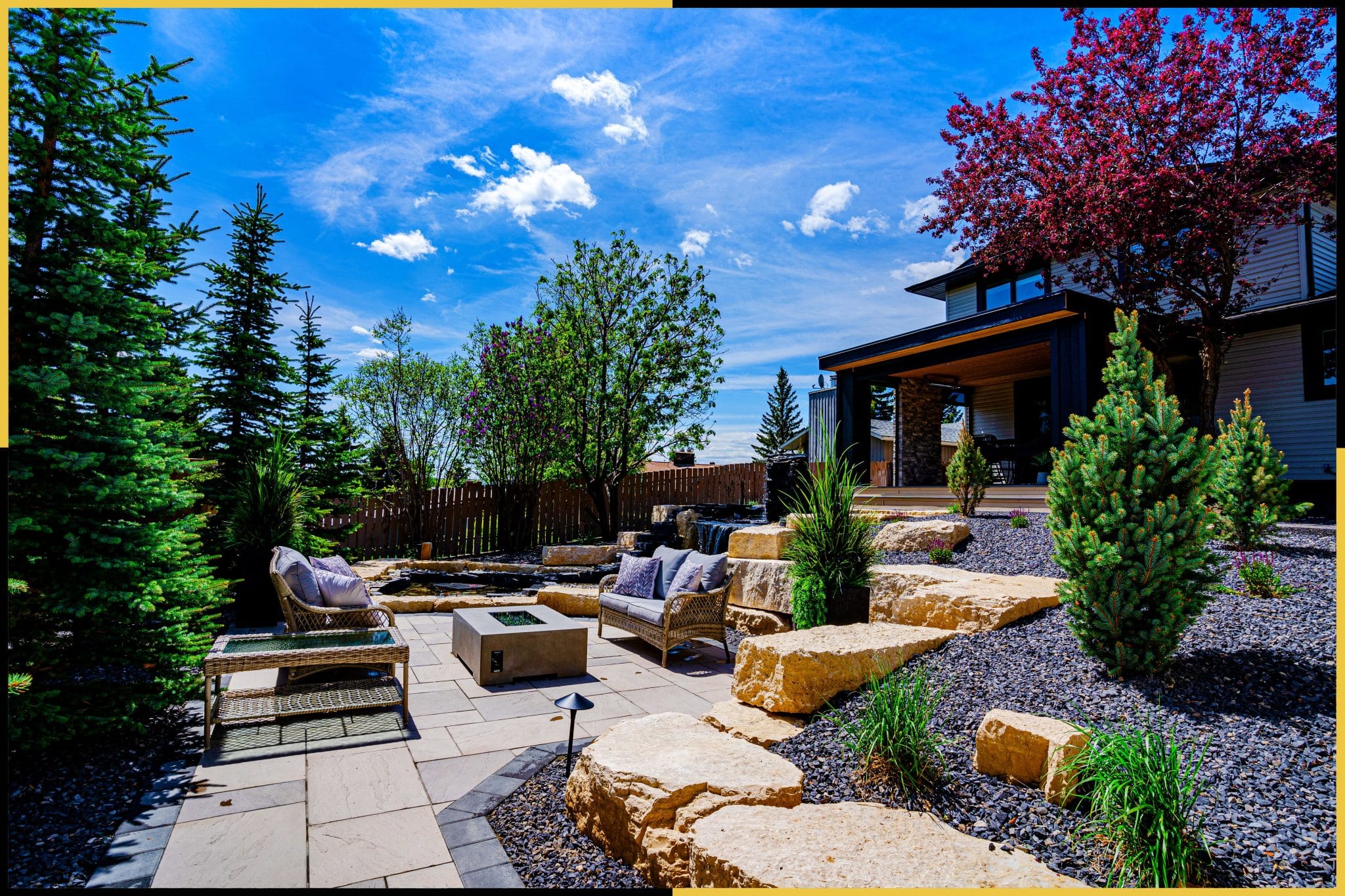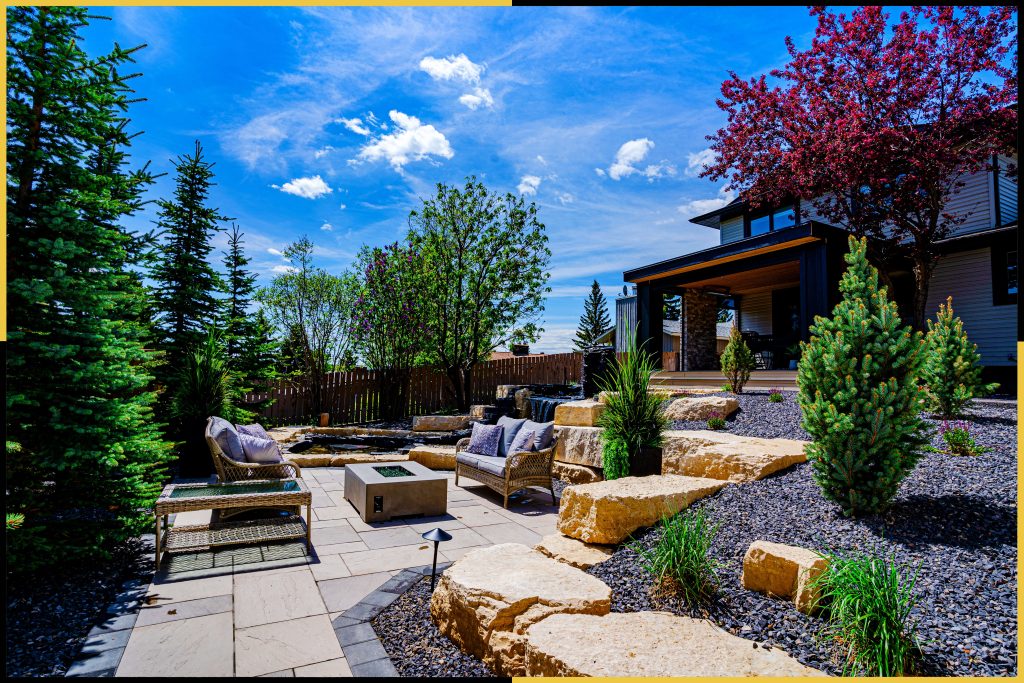 Specialized Features for Backyard Landscaping in Calgary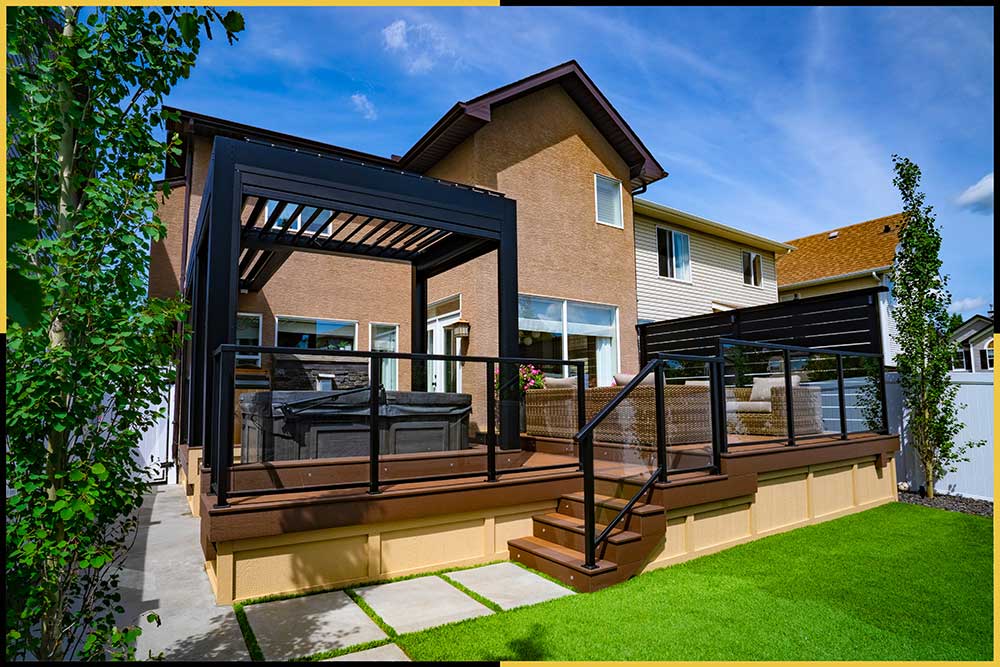 At Tazscapes, we believe that outdoor living is key for Calgary residents. Having the right features installed in your backyard can highlight your lifestyle and make spending outdoors more enjoyable. With the likes of outdoor kitchens, concrete curbing, artificial grass and water features, you can bring your backyard to life, making your outdoor experience more enjoyable than ever before. 
Frequently asked questions
It can be challenging to determine the cost of landscaping your backyard without inspecting it and having a plan for it. Factors like the size of the backyard, scope of the project, quality of materials, the current condition of your backyard and labour will affect the overall price. On average, backyard landscaping can cost anywhere between $2000 to as much as $10k plus.
We have a five-step process that ensures you get the backyard design you want. Firstly, we have a consultation to discuss your landscape dream before submitting a proposal with 2D and 3D drawings. We'll have a proposal meeting and revise it based on your feedback. We'll also provide you with a firm price so you can commence construction. Once finalized, we'll start constructing your new backyard. That's how simple our Calgary backyard landscaping service is.