ABOUT TAZSCAPES INC & PROFESSIONAL LANDSCAPING CONSULTATION
If you google "Calgary Landscapers" you will notice an abundance of quality landscaping companies throughout the Calgary landscape – no pun intended. However, you have to be very inquisitive about who offers what service – from the time you make the initial phone call for your free landscaping consultation until the end of the landscape construction of the project.
Tazscapes Incorporated is one of the few local full-service friendly neighbourhood qualified Calgary landscaping companies that thrive to provide you with quality landscaping services. We offer our clients a start to finish company that stretches from expert landscaping consultation, creative landscape design, through to detailed landscape construction.
Working hard to carve Tazscapes Inc. into the market as one of the premier landscapers in Calgary, we pride ourselves as being qualified professionals that go above and beyond for our clients, thus providing workmanship that is far superior to any other landscape construction company in Calgary.
We are looking to constantly transform the landscape in Calgary by designing and installing landscaping projects in Calgary that are not only aesthetically pleasing but fully functional from a landscape construction standpoint.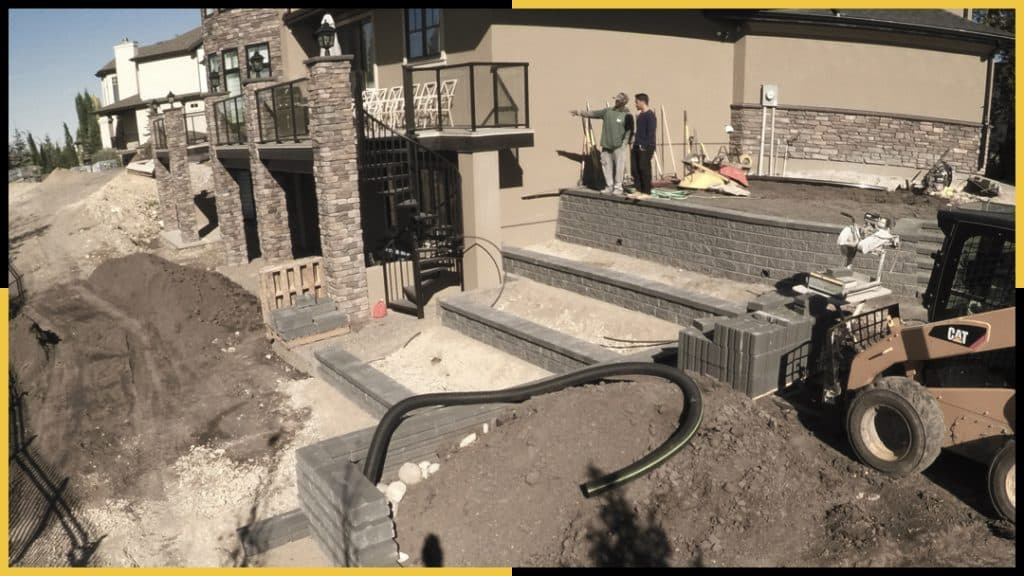 OUR LANDSCAPING CONSULTATION PROCESS
We follow a detailed 3 step process that starts with giving us a call to book your landscaping consultation. We then put together a custom detailed landscape design from the conversation we have – by doing this we are able to present to you innovative ideas for your yard. We then follow that up by giving you an accurate price to start the landscape construction and installation.