Calgary's Leading Landscape Features Team
Outdoor living in Calgary has become a widespread concept and is being adopted by many homeowners. At Tazscapes Inc, we believe that outdoor living is essential to Calgary residents because the winter months can be long and cold.
When springtime comes, many people want to enjoy their backyards and create destinations that are similar to the inside of their homes. This is exactly why we offer our clients a wide array of options to enhance their yards, so it becomes their own personal island, thus embracing the natural aroma of Calgary.
Here are some residential construction features our landscape contractors bring to your outdoor living experience: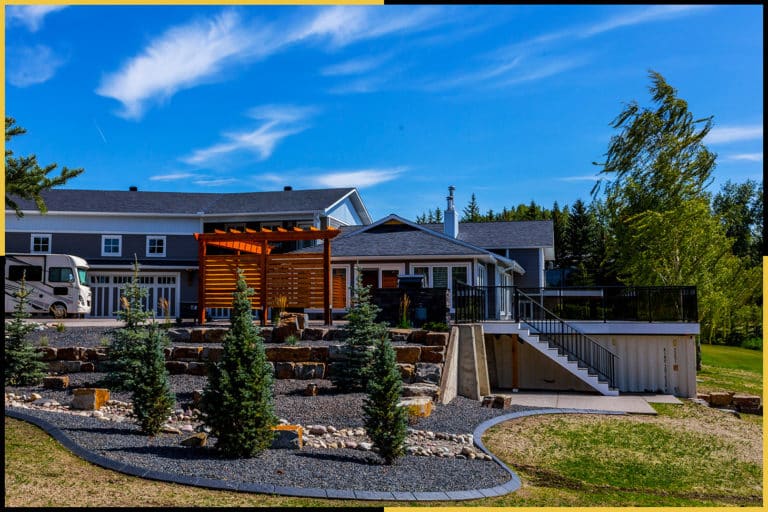 The perfect way to enclose your planting beds or define your borders, decorative concrete curbing has become an elegant feature for residential yards, working with paving stones and concrete features.
It's nearly impossible to have outdoor living in Calgary without outdoor kitchens. Today, outdoor kitchens have gone far beyond just a barbeque and have taken outdoor dining to another level.
People want to enjoy their yards at night just as much as during the day, and outdoor landscape lighting is the perfect option to set the night mood for your yard.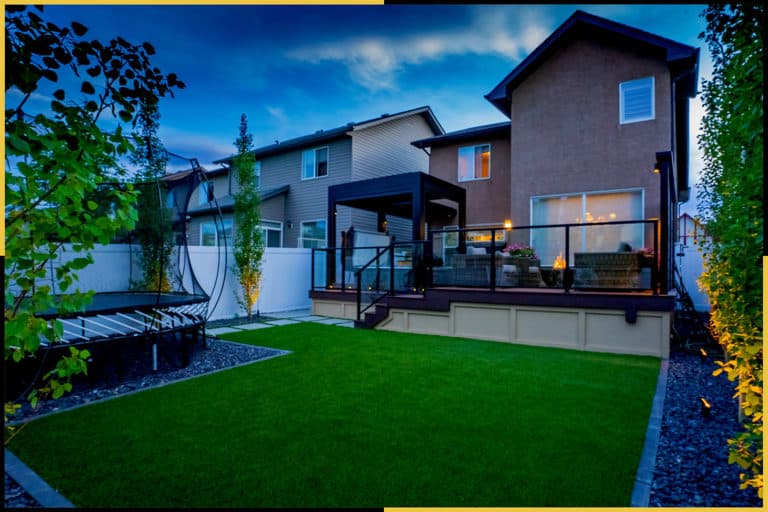 Everyone wants a maintenance-free yard, which is exactly why the use of synthetic lawn or artificial grass has become increasingly popular to invest in.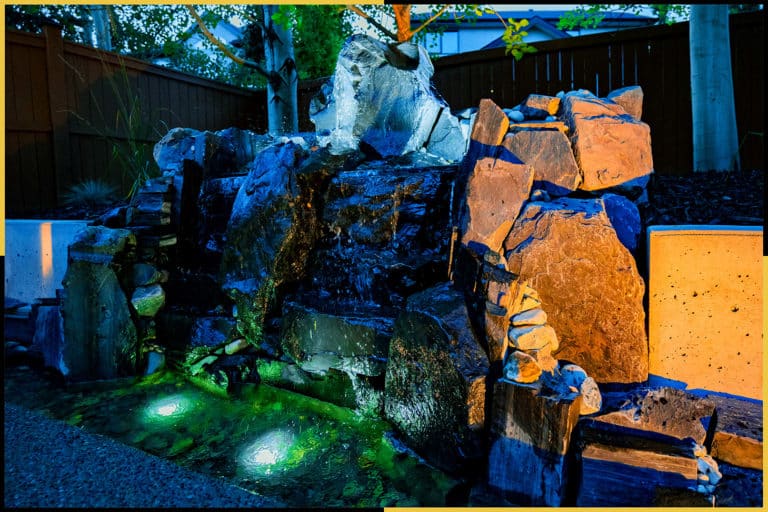 The most natural resource on earth. It can be installed in your very backyard, so your outdoor living experience is brought to another level with the sight and sounds of water.