INNOVATIVE SOD INSTALLATION IN CALGARY
How Tazscapes Approaches Sod in Calgary
Tazscapes Inc. thrives on providing clients with fresh green sod installation in Calgary as part of our quality landscaping services. We ensure top-grade Kentucky BlueGrass sod with proper topsoil depth, so you have a luscious green lawn for years to come.
A strong foundation for your grass is the key to establishing a healthy lawn from the start. We make sure that site preparation is done correctly with loam so the root system of your sod in Calgary can infiltrate deep into the ground and establish itself as a resilient lawn should, transforming your front or backyard landscaping. From there, you can grow trees and perennials in Calgary easily. 
The most important factor in any landscaping project is drainage: where is the water going. We shoot elevation grades to confirm proper positive drainage patterns away from the house, thus grading the topsoil accordingly. This will avoid not only drainage issues after sod installation but also rid the sod of any bumps or dips that are often created when site grading is not done properly.
Enjoy Top-Quality Sod Installation with Us
Quality sod installation in Calgary also requires a proper pattern when laying out the sod to assist the land in positive drainage away from the house. This requires accurate cuts around planting beds, planting materials or any hardscaping elements in your yard. As part of the quality landscaping services we provide our clients, we make sure the sod is installed properly so you can watch it grow within days.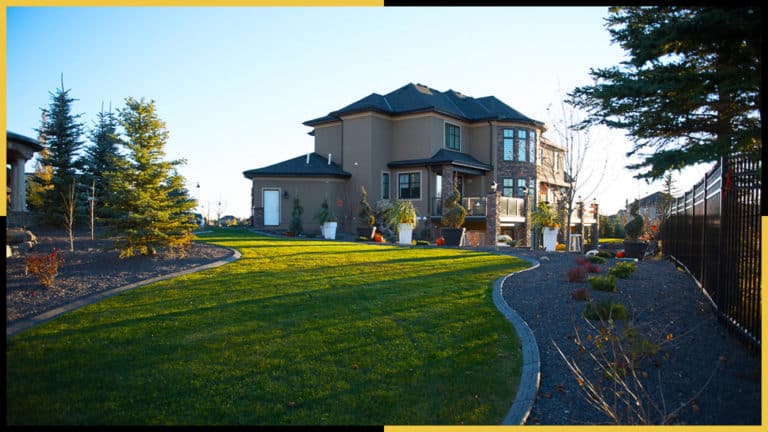 Frequently asked questions