THE ULTIMATE OUTDOOR KITCHENS IN CALGARY
Take Your Home to the Next Level with Our Outdoor Kitchens
Tazscapes Inc. believes strongly in the outdoor living experience when providing residential landscaping in Calgary. What better way to showcase that than with outdoor kitchen kits that we design and build for our clients? We'll deliver the ultimate outdoor kitchen in Calgary for you.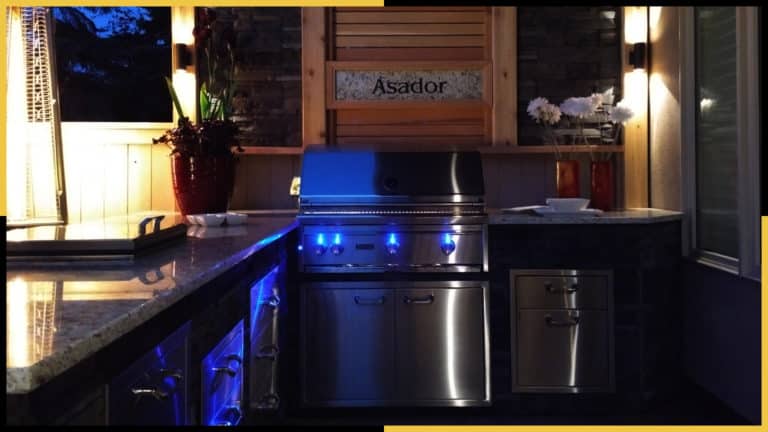 Many manufacturers have designed simple outdoor kitchen kits, but it's often hard to fit them into a particular client's yard when the rest of the landscaping is custom to the client's needs and in conjunction with the scale of the yard. That is why we at Tazscapes Inc. pride ourselves on providing Calgary residents with the outdoor kitchen installation that allows custom ideas to develop in their backyards.
Purchasing a simple barbeque from Costco or your local Walmart is becoming a thing of the past as many homeowners seek options to replicate what they have inside their home to the outdoors. Today, outdoor kitchens come with options that will make you want to have all your summer meals outside – with options that go far beyond just a barbeque unit. From side-burner stoves to coolers, sinks, trash/recycle/composting units, to even dishwashers, your outdoor kitchen feature will become a staple product in outdoor living. It will all be perfectly laid out by our laid out by our deck builders.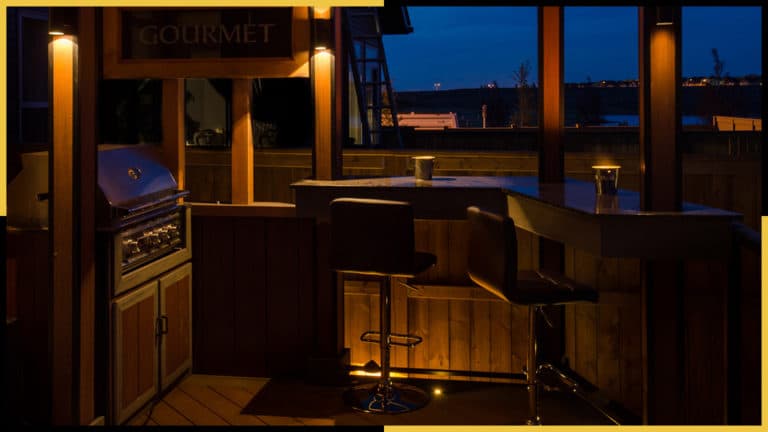 What We Offer for Outdoor Kitchens in Calgary
At Tazscapes Inc., we provide our residential clients with the option to design their own outdoor kitchens so they can see what is possible. By adding custom stonework, beautiful granite countertops, a built-in privacy screen and/or arbour to go along with that customized cabinetry, we elevate our client's outdoor living experiences to another level altogether, matching it with your overall landscape design. You'll have the perfect backyard with the perfect kitchen to support it! 
Frequently asked questions