Premier Deck Builders in Calgary
How We Build Decks & Fences in Calgary
Tazscapes Inc. offers clients quality carpentry, including deck builder services, pergolas, custom privacy screens and fences in Calgary. We offer our clients the ability to choose from natural cedar wood or a higher-end, maintenance-free composite wood.
"Custom deck builders" is the title we prefer as we envision unique ways to enhance your experience in outdoor living – whether that involves outdoor cooking, dining, or simply lounging.
We know that finding deck builders in Calgary that can create unique custom designs can be difficult when you have a vision for how you want to use that deck. So we offer our clients outdoor carpentry services that span beyond just a simple square deck. We like to incorporate unique design ideas by adding pergolas and privacy screens to give a custom look. Our wood services include:
Cedar and Composite Decks in Calgary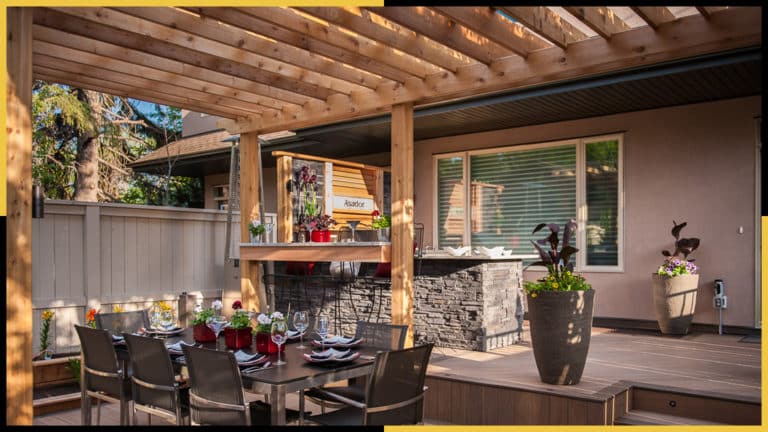 Tazscapes Inc. gives clients the option of choosing a natural-looking cedar deck or a more modern and maintenance-free composite decking in Calgary, depending on the scope of the work. As professional deck builders, we make sure to give our clients a proper construction service through detailed planning so they can be assured the deck is built to city codes. This includes steps and railings at the right heights, joist and beam construction, beautiful surface board finishes, and additional special features, such as outdoor kitchens.
Overhead structures can really pop a deck out by allowing the eye to move up from an aesthetic point of view and provide shade from a functional perspective, thus giving an overall cozy feel to the space. With some top-tier outdoor lighting, your pergola can make your landscape pop out!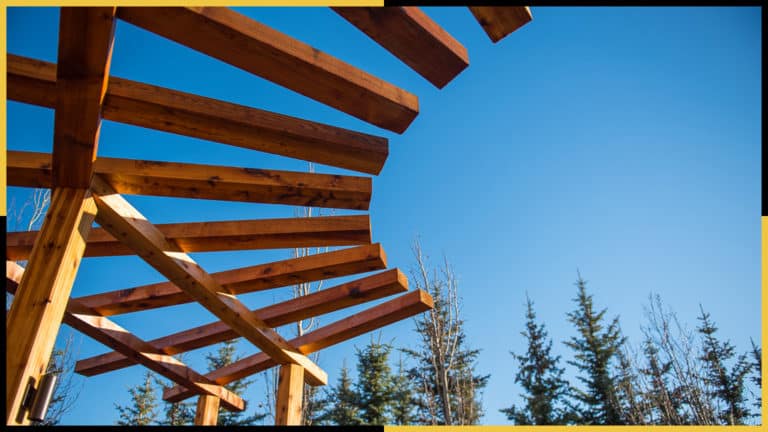 Privacy screens can be done in a variety of ways – gone are the days of simple boring lattice screens as Tazscapes Inc. continuously pushes limits to design and construct beautiful privacy screens for decks to provide a remote feel from your surrounding neighbours.
Frequently asked questions