Life-Changing Water Features in Calgary
Elevate Your Home with Our Water Features
Outdoor water features in Calgary are perhaps the most vivid element in any landscaping project. When done correctly, it can really bring out a perspective that is unmatched as it embarks on the human senses by visually giving you a calming mood. The sound of water provides a soothing feeling that takes you through a deep journey and onto your dream oasis.
What We Offer For Water Features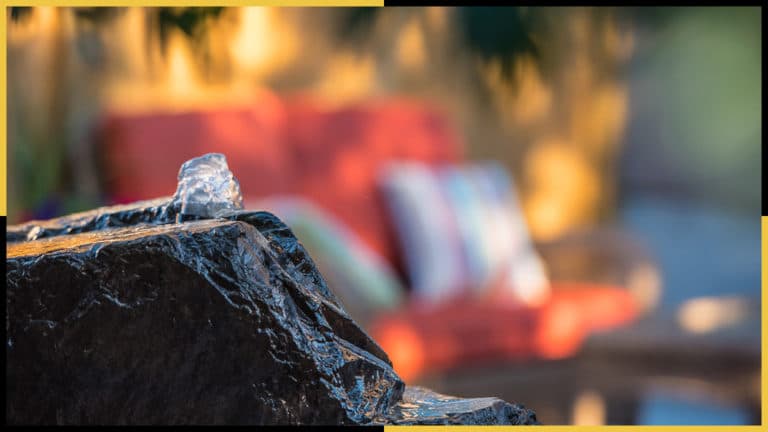 At Tazscapes Inc., we offer our clients a custom way to add outdoor water features and/or fountains with attention to detail that is far beyond anything else. We can design the water to not only make a statement in your yard but also present it in such a subtle way so we can take you to a place of tranquillity in your very backyard. Our water features are designed to suit your home's overall landscape design and construction, such as building it on artificial grass or using outdoor lighting to accentuate it. We'll handle the water feature installation with excellence and accuracy.
Endless Water Feature Options
Outdoor water features in Calgary can range from a large waterfall and stream into a built-in natural pond to a simple water bubbling feature. You can even design garden fountains or large outdoor water fountains in Calgary, such is our craftsmanship. We ensure that the water feature we install not only suits your needs but also fits your landscaping design concepts. Pondless water features are also another great option for those who want to visually see a waterfall without having to deal with the maintenance a pond requires.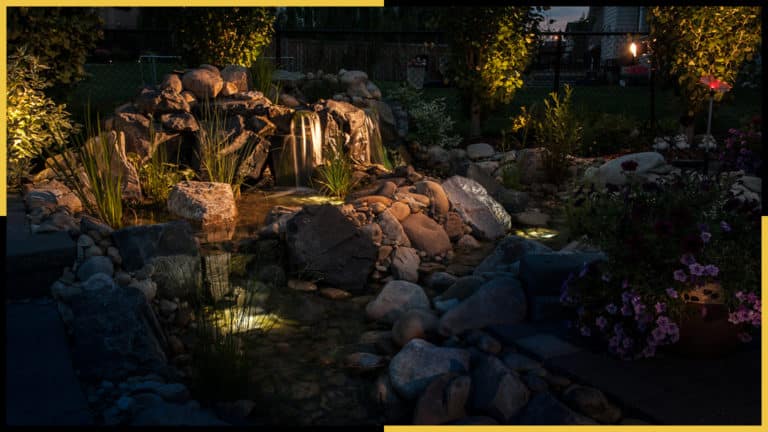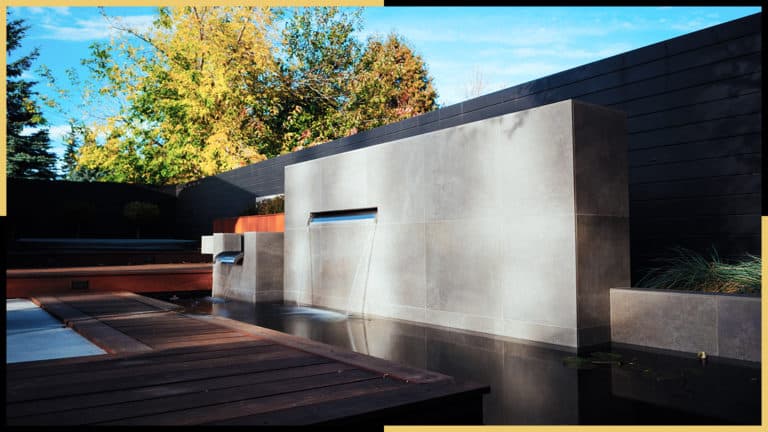 Outdoor water features always require detailed expert pond builders, and we at Tazscapes Inc. ensure you receive just that when we decide to introduce water into your yard. From excavation to pumps and pond liners, we use top-quality products for your oasis.
Frequently asked questions