High-Quality Paving Stones in Calgary
Why Invest in Paving Stones in Calgary?
Tazscapes Inc. offers clients landscaping services that include paving stones for their yard. From patios to walkways to driveways and even borders, we enhance your outdoor living experience. Often referred to as interlocking brick, patio paving stones have come a long way and are available today in a wide variety of sizes, colours, textures and patterns.
Paving stones in Calgary add value to your home because their durability has far surpassed basic concrete work. They are also available today in a wide variety of options that can really compliment your home by ultimately adding outdoor square footage. They far supersede concrete patios and walkways in terms of adding value to your home in Calgary because concrete tends to crack easier than stones due to our freeze-thaw chinook weather. It ultimately means more value for your investment and better growth for your home's curb appeal and value. 
Manufacturers have developed some remarkable products over the last decade to help enhance the landscaping services provided by contractors; the two main suppliers being Barkman Concrete and Expocrete – what we call the Coca-Cola and Pepsi of hardscaping in Calgary – and often just comes down to a client's preference. Large stones or "architectural slabs," as they are referred to, have also gained some strong popularity for larger residential landscaping in Calgary – but tend to look best on estate homes or acreage properties. We can assist with all-sized patio stone installation projects.
Experts in Paving Stone Installation
It's important you choose the right landscape installer in Calgary to provide you with the landscaping service you need so they can follow proper residential landscaping protocols when it comes to excavation, base preparation with aggregate and sand, compaction, grading and finally, the installation of the actual stones. There is a detailed process that needs to take place so the patio paving stones, walkway and/or driveway stones you are hoping to utilize can last for years without any sinking or shifting.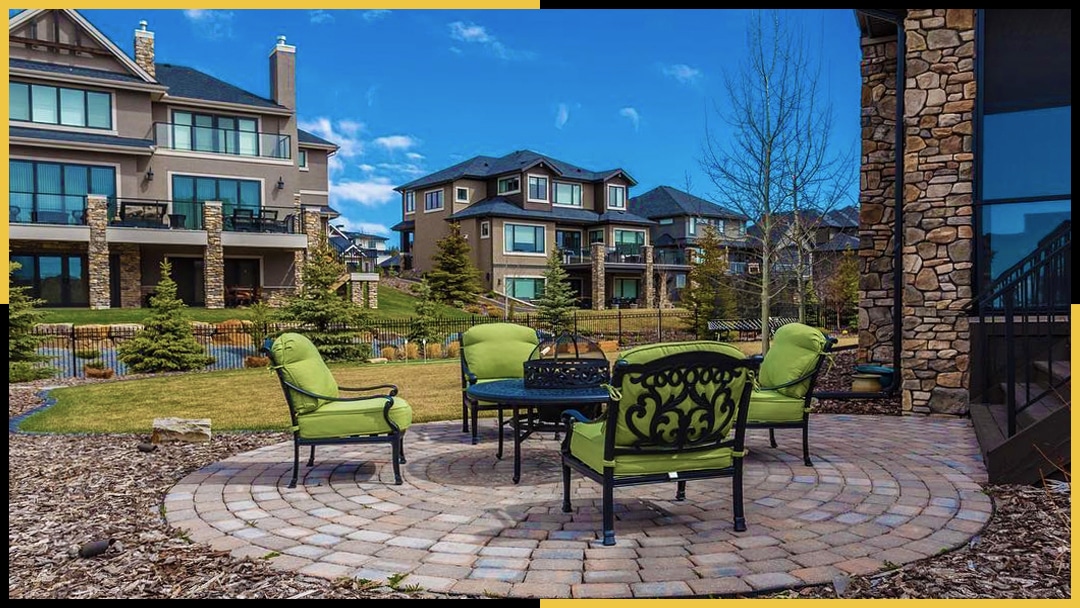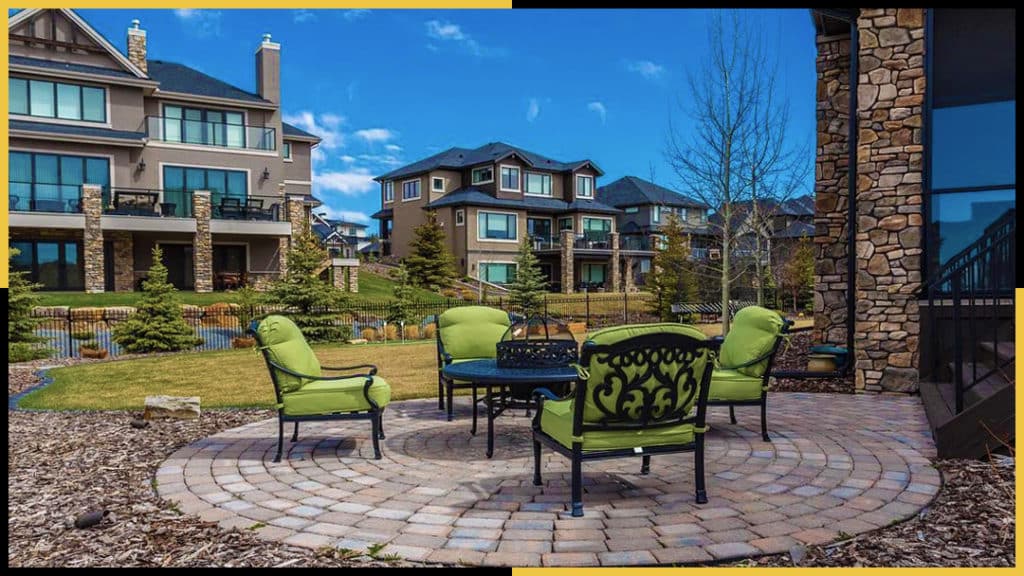 Experience Quality Landscaping Services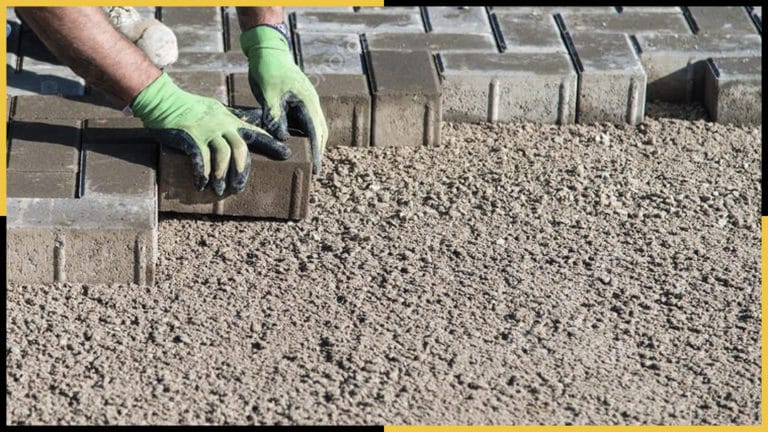 At Tazscapes Inc., we ensure all landscaping services we provide for patios, walkways, and driveways are followed through a detailed process, whether part of a project (like merging it with concrete curbing) or by itself. Our expertise in paving stone installation is what separates us from the rest. From excavation down to clay to brushing in the polymeric sand after the stones have been installed, we take pride in our paving stone projects.
Frequently asked questions
A long list of pavers can be used for your project, depending on the style and maintenance you want for it. Common examples include, concrete and natural stones, such as granite, slate, limestone and travertine.
Interlocking pavers provide you with plenty of valuable benefits. They are durable and strong, can withstand heavy loads, and have prolonged exposure to changing weather. They are also decorative and versatile, meaning they can be designed around your landscape's unique design or style.
Efflorescence is a water-soluble residue (mainly salt) that is left in the stone, which over time, it migrates to the stone's surface, where it forms a whitish coating. You can get rid of it by applying special acid cleaning solutions over it. We can provide you with some information once we install your pavers.