Premium Acreage Landscaping in Calgary
Calgary's Experts in Acreage Landscaping
At Tazscapes, we take pride in our ability to deliver exceptional acreage landscaping in Calgary. We understand that every plot of land is unique and must be designed with particular attention to individual client needs. Our acreage landscaping specialists approach each project with one goal in mind: adapting to our clients. We thoroughly analyze each project through our innovative process and present our enhanced landscape design ideas for acreages of all types.
Rural & Acreage Landscape Ideas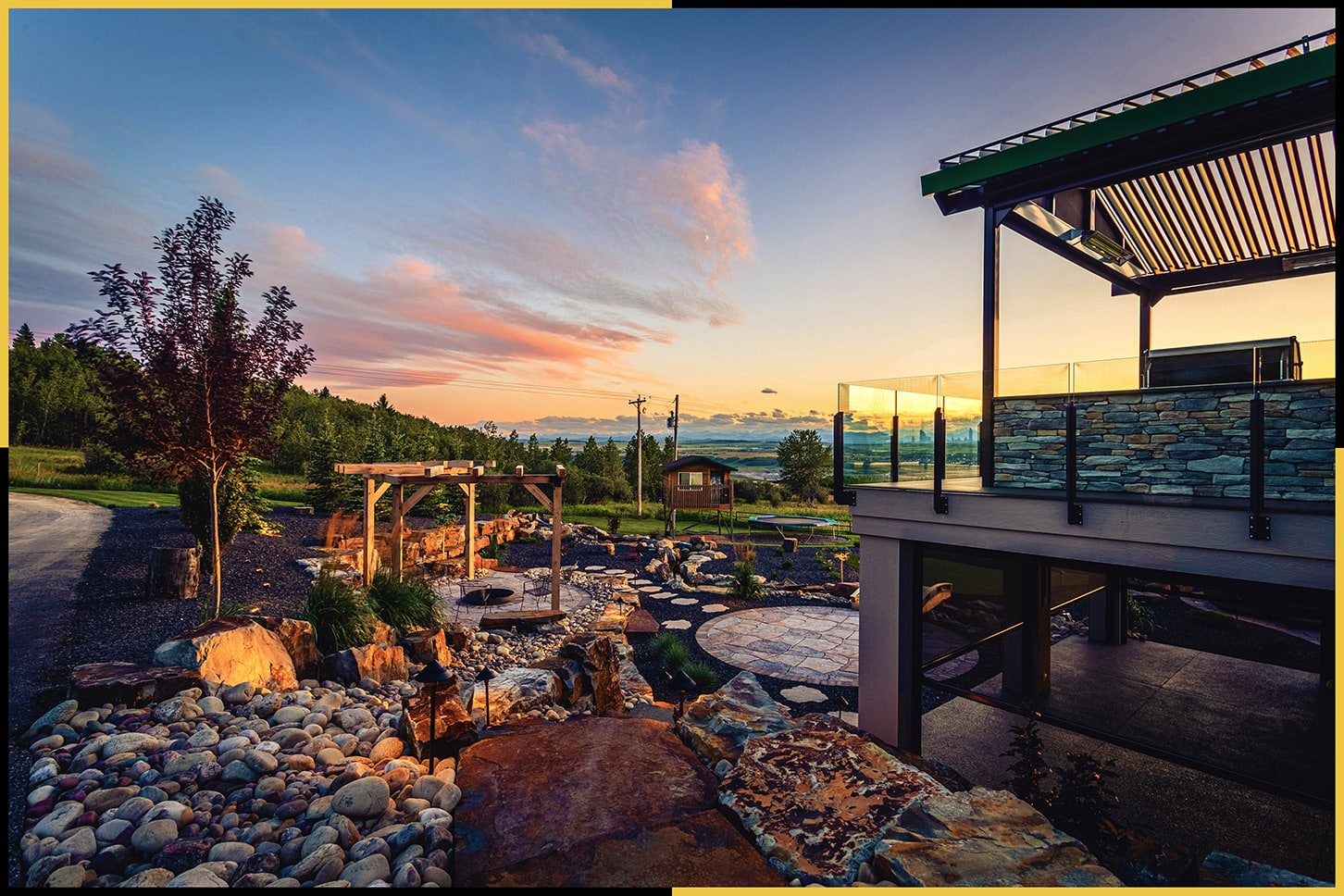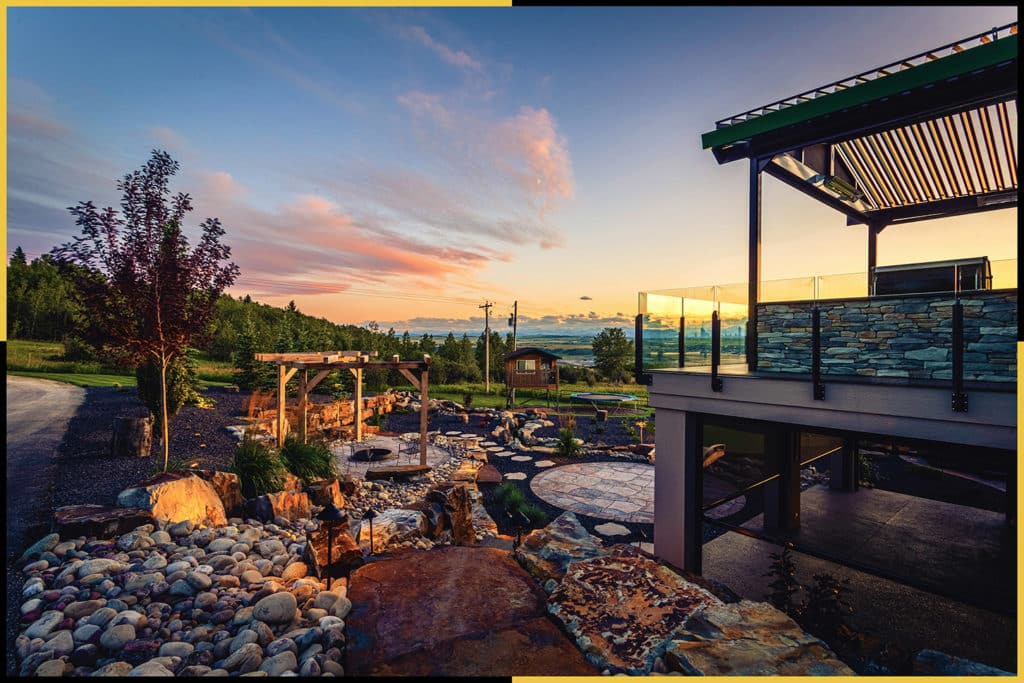 Producing acreage landscaping ideas that are both efficient and aesthetic is the core of our mission. In many cases, landscape design for acreages requires more attention to detail than in urban landscaping, as the scale and scope of work are typically quite vast. Nonetheless, we apply many of the processes utilized in urban landscape planning to rural environments. Understanding a plot's surroundings and how it affects its design is a crucial part of our strategy, particularly in rural areas where trees and vegetation must be considered. Our fundamental goal is to choose suitable products to maximize open space, enhance the aesthetic, and promote a functional landscape that maintains its integrity for years to come.
Two Acres, Three Acres Or More?
Acreage landscaping in Alberta begins by calculating the scale of usable space after factoring in the size of the property, driveways, vegetation and, of course, your home. A five-acre property may actually have only one or two acres of space with landscaping potential. Furthermore, even with a vast usable space, some homeowners prefer to develop only a portion of it. This is where Tazscapes' passion and expertise come into play. We work alongside our clients to understand exactly what is needed to pursue their dream acreage landscaping design, then implement its construction in an efficient, cost-effective manner.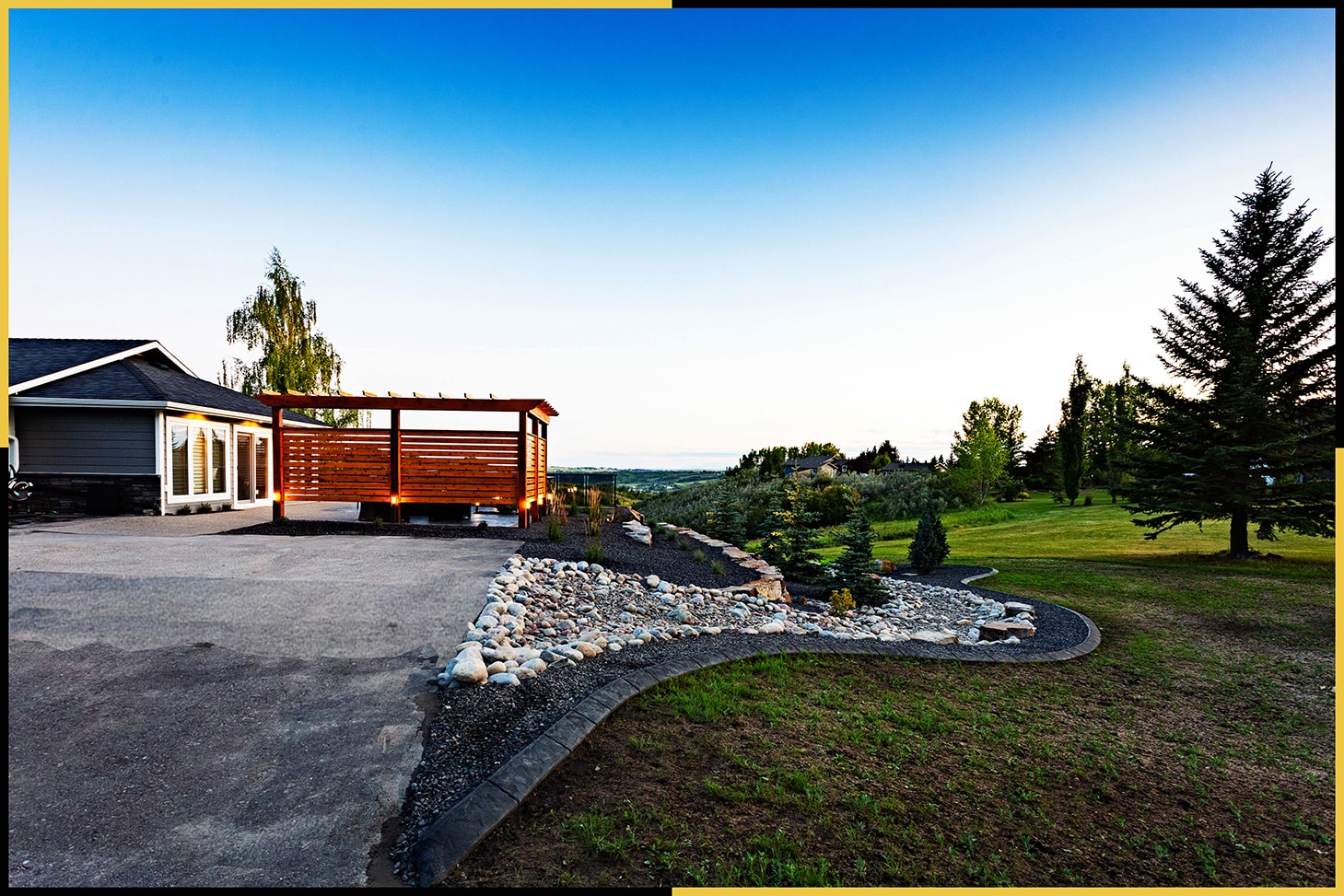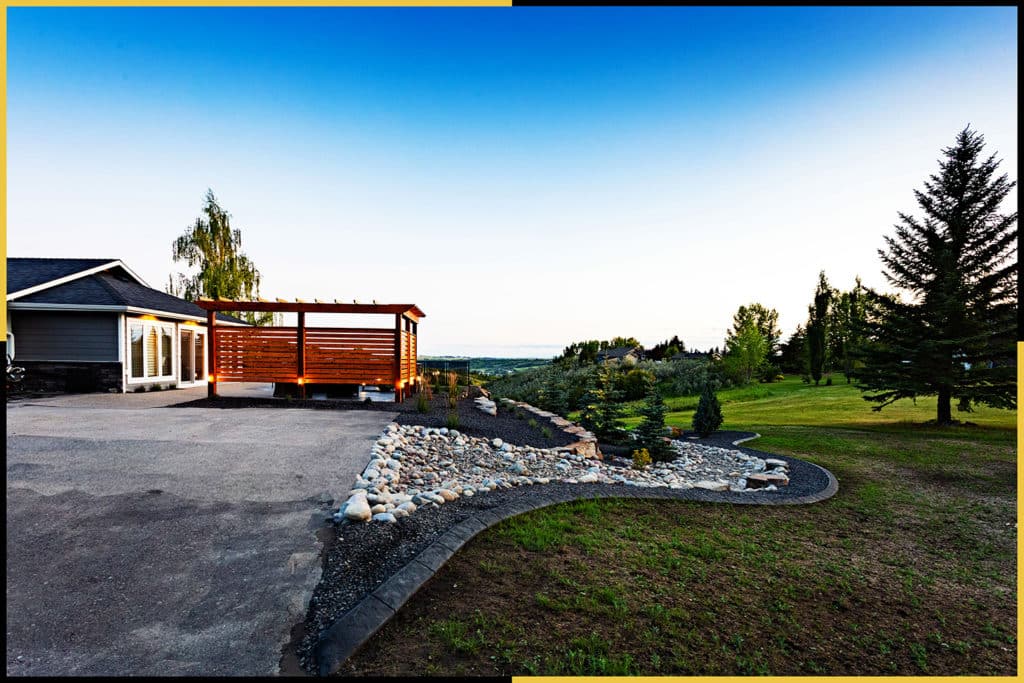 Contact Your Acreage Landscaping Experts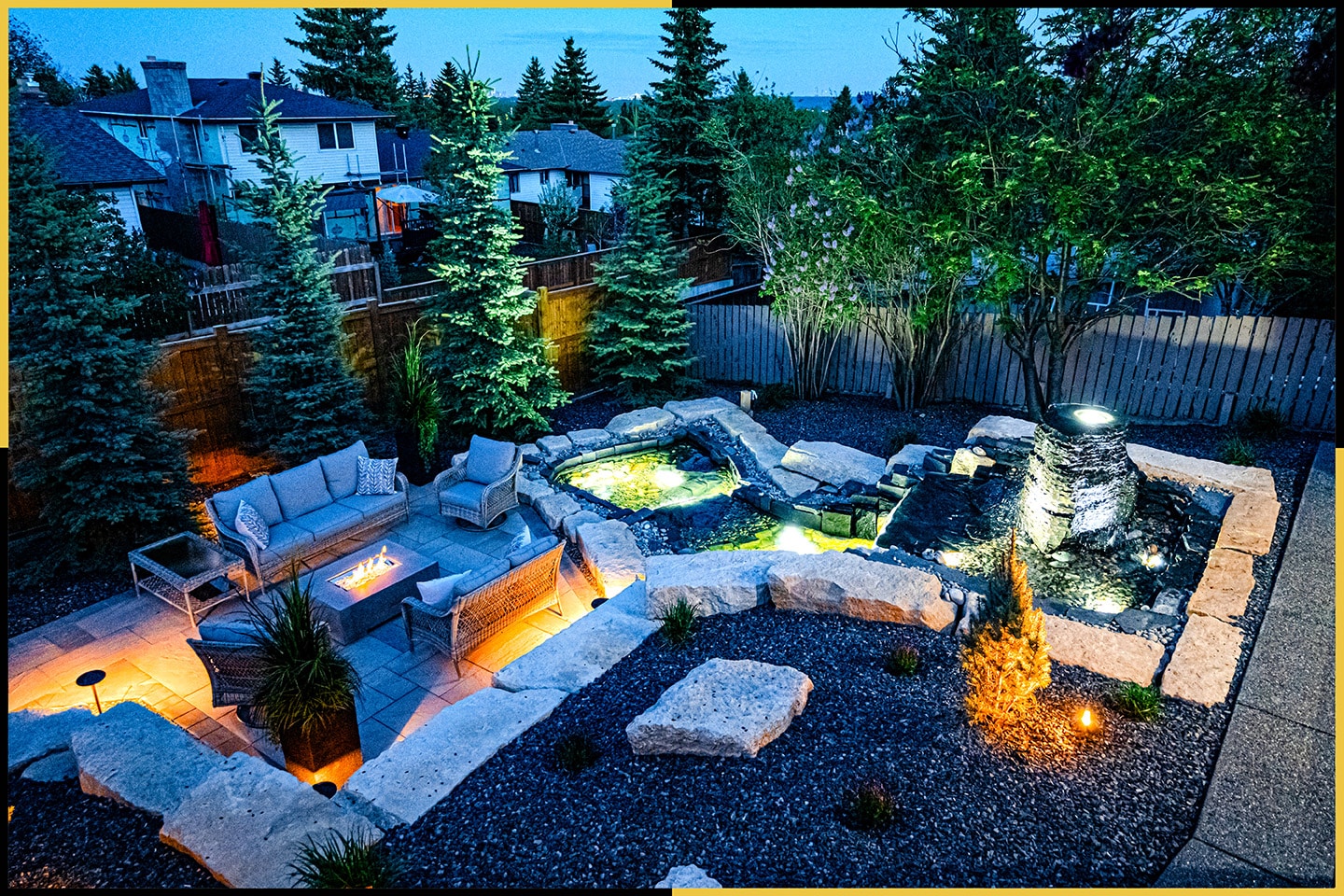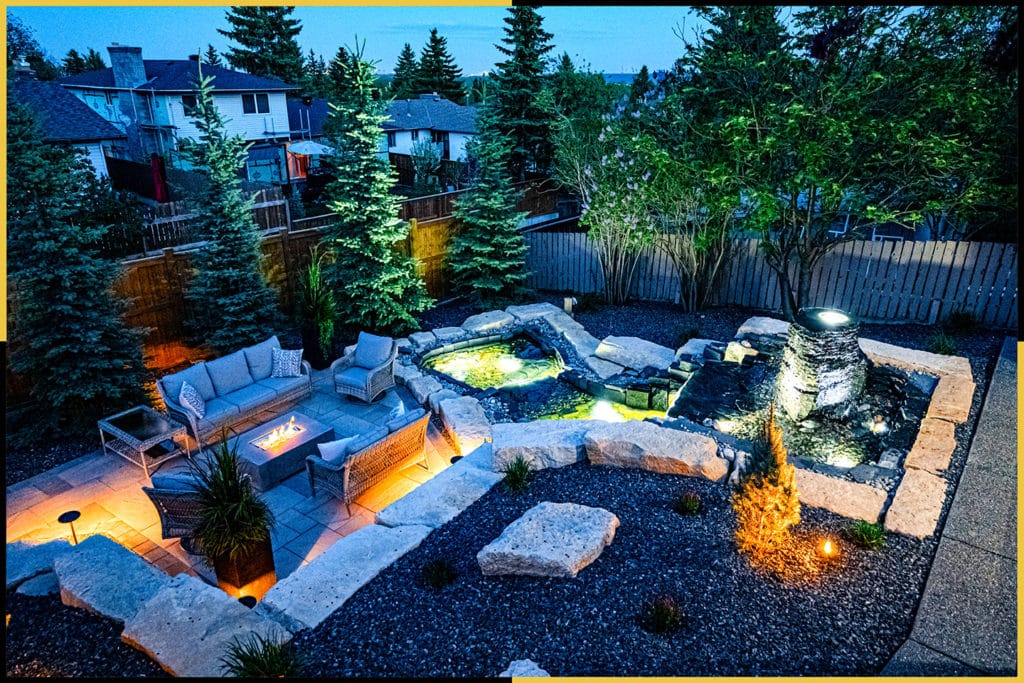 A good design is absolutely crucial, but choosing the right landscape contractor in Calgary for the job? You just can't cut corners! Taking on the task of acreage landscape construction requires experienced equipment operators for error-free excavation, grading and product installation. From natural rock retaining walls to slab paving stones, monumental decks and pergolas, an experienced hand and trusted name is essential for a successful project. Call us today to take your property to new heights and see what Tazscapes has in store for your acreage!
Frequently asked questions
With the amount of space you have, you can have endless options that can work for you. Some popular choices include water features, land division and "destination zones," which can fall under four different categories: cooking, dining, lounging and play. Acreage landscapes also provide excellent scope for planting trees, shrubs and perennials or grasses. With our experience, we can help you create a landscape that is worth your home. Just tell us what you need done!
Unlike homes in suburbs or downtown, you have ample space to create a landscape design that suits your home's needs and personal preferences. It's important to consider the space you have, how the land that can be utilized and the functionality of your area. We'll assess your site to determine how we can make your project work for you.