You will often hear that property and real estate are the safest and most secure forms of investment. And to be honest, it's difficult to disagree. Predicting the outcome of any investment is a tricky business. It's almost like gambling. Sure, the odds might be more favourable with certain assets, and you can certainly educate yourself before making specific commitments. But property and real estate continue to increase in value year and year. This leads us to why investing in property you already own can be one of the wisest moves you can make in the 21st century.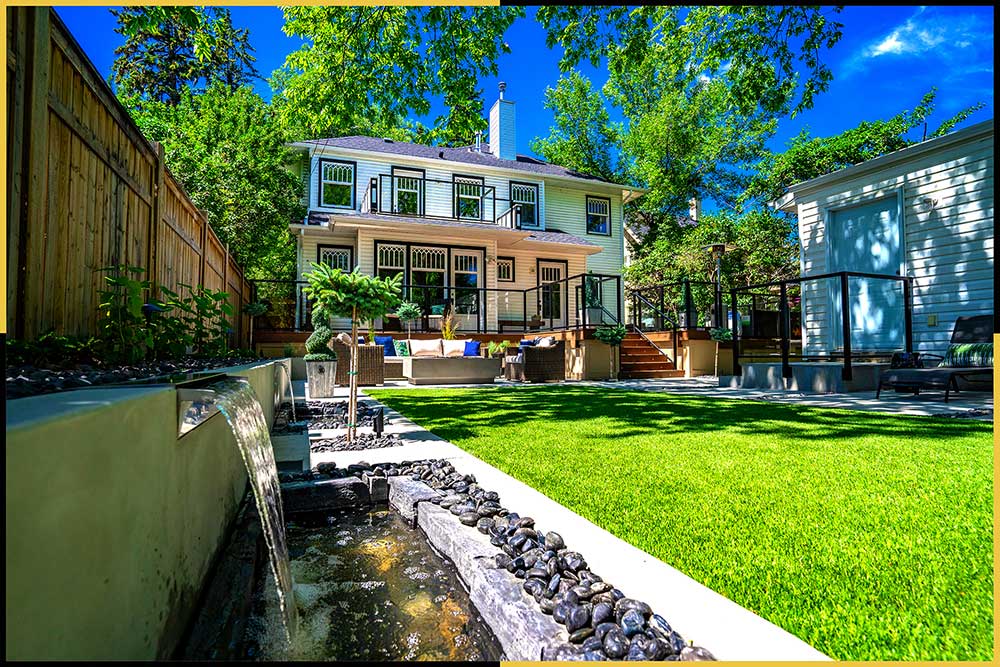 Here we're going to take a look into 5 reasons why landscaping is essential today, not only for you but your entire family and your property.
5 Reasons Why Landscaping Is Essential Today
1. Increased sentimental value
First of all, who doesn't want a spectacular aesthetic living space in their own backyard? It's pretty awesome when you have the latest flat screen T.V or the latest games console to enjoy gaming and movies with. But what about the great outdoors in your own yard?
Many modern developments with landscaping projects are simply breathtaking. Nowadays, people are making full use of the land surrounding their property by having top quality turf laid, timber canopies, water features, planters, and even spacious greenhouses and outbuildings erected in their own gardens. Not only does this create ample space to entertain guests, but it also makes a nice little added play space for the kids. There's no better way to spend quality family time than in the comfort of your own garden enjoying food from the BBQ as the sun goes down on long summers' evening.
2. Increased financial value
Like we've already mentioned, investing in the landscaping surrounding the property is a surefire way of adding value to any property. Homeowners have been quick to jump at the opportunity to invest in refurbishments and extensions of properties, but only recently have they begun taking landscaping as seriously. After all, the inside of the house gets five-star treatment, so why shouldn't the outside. Landscaping is beautiful to anybody looking to buy a house, and garden space is essential to many looking to buy a house as part of a forever home to raise their families. Not only will it entice buyers with ease, but investing in a landscaping project isn't quite as expensive as you'd think. It's undoubtedly cheaper than refurbishing, with less risk, less hassle, and honestly it might just be the most enjoyable project you ever undertake on your own home.
You probably weren't expecting to read health and wellness when researching landscaping. However, you won't believe just how much having a tidy living space outdoors can really benefit your mental as well as physical wellbeing. The old saying goes, "tidy house, tidy mind," meaning it's pretty hard to relax when your living space is a mess. Like when you come home from work and the dog has caused havoc in the kitchen, or the kids have made a mess in the living room. When all you want to do is relax, take a bath and make some grub but can't as you now have to tidy up. It adds to the stress. A well-designed garden can be that peaceful haven you escape to at the weekend to relax and put your feet up or check the progress of your vegetable patch. Not only can you grownups enjoy the space, but the kids can have access to a play area in the great outdoors. Definitely worth considering when planning any landscaping project.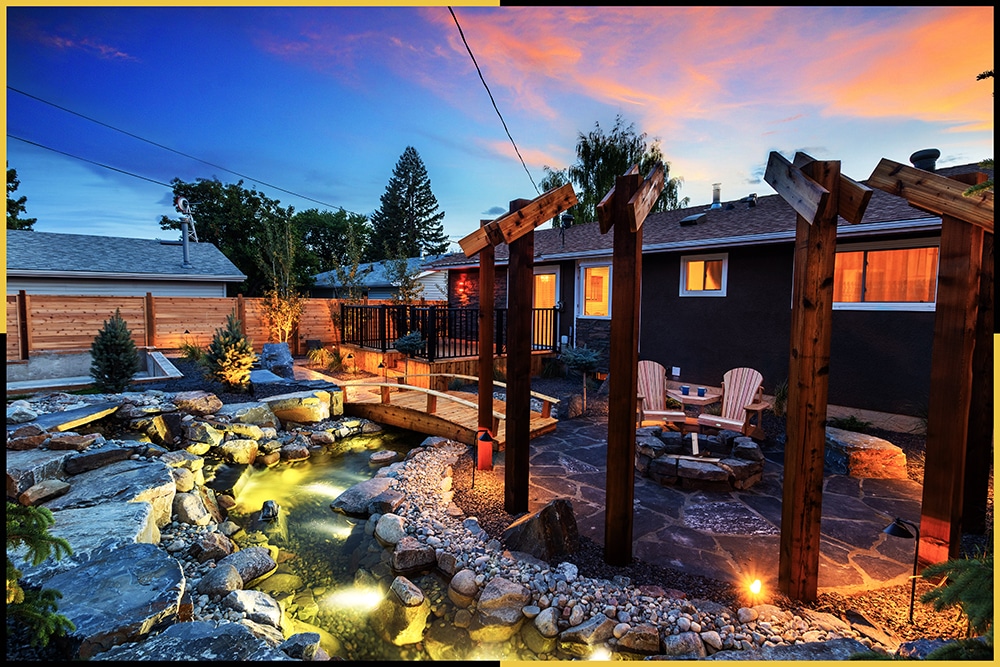 4. Practical use of space
This may sound kind of patronizing, but have you ever considered how much you can make of the space in your own yard? Maybe you need somewhere to store tools, or you're tired of using the spare bedroom as a shed. Nowadays, necessary outbuildings, generally constructed of timber framing, are becoming ever more popular and are used as a 'man cave' or fancy space to entertain. It's always surprising what can be done with small amounts of space, especially in your own back yard.
Not only does having a well-designed, well developed landscaped space increase the value of your property. It also makes maintenance a lot easier for any homeowner. It is very easy to allow outdated areas of the home to get untidy and overall messy. But when you keep your living space up to date, it is certainly easier to keep on top of an organization and maintain a cleaner area. The same applies to outdoor space. It becomes a much simpler task maintaining a clean open area outside when compared to a rundown space.
There are countless reasons to look into landscaping your own property, not just financial gain, but the potential to improve your and your families' quality of life. The increase in popularity has created a massive demand for quality landscape designers as well as reliable landscaping firms in Calgary and to carry out the projects.