Keeping up with your landscaping can be time-consuming and expensive, and there are several factors that go into calculating the average cost of landscape maintenance. If you are a homeowner, then you may be considering hiring a professional landscaping company to help you regularly maintain your yard or property. But before you enlist the services of a landscaper, it's important for you to understand what kind of budget you will need, and how landscaping costs vary depending on the size and scope of the project. Let's dive in and learn more about the average cost of landscape maintenance.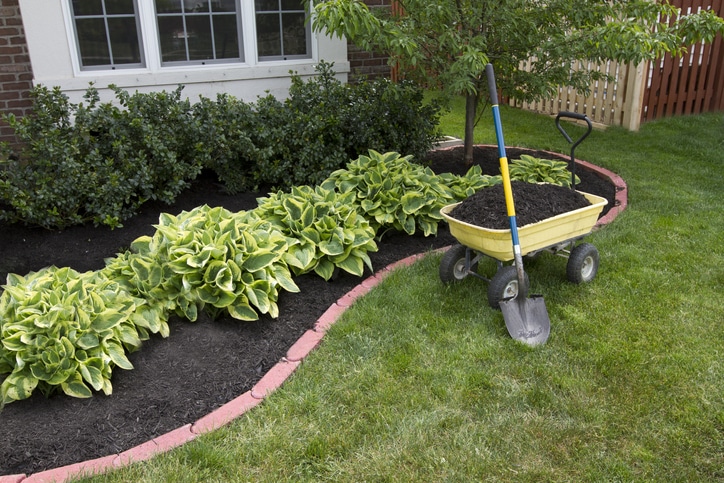 Factors That Affect Landscape Maintenance Costs
The first factor that affects the cost of landscape maintenance in Calgary is the size of your project. Larger projects require more time, manpower, and materials which will ultimately increase your costs. Additionally, if you need specialized tools or equipment to complete certain tasks, this will also affect your overall costs. For example, if you need to remove a large tree from your property then you may need to rent a crane or other heavy machinery to complete the job appropriately.
Another major factor that affects landscape maintenance costs is labor rates, as these can vary significantly from one area of the city to another. For instance, if you live in an urban area then you may be paying higher wages for landscaping services than someone living in a rural suburb would pay for similar services. Additionally, if you hire an experienced team of professionals with years of experience then their labor rate will likely be higher than someone who is just starting out in their career as a landscaper.
Finally, if you use any additional services such as fertilizers or herbicides then this will increase your overall landscape maintenance costs as well. These types of products have varying levels of effectiveness so it's important to research different products before making any decisions on what to use for your particular project. Additionally, some products can be harmful to plants and animals so it's important to read labels carefully before using them on your property.
Final Thoughts
When it comes down to it, there are many factors that go into determining the average cost of landscape maintenance including size of the project, labor rates, and additional services needed such as fertilizers or herbicides. It is important for homeowners to understand all these factors before beginning any project, so that they can better prepare themselves for potential added expenses down the road. With knowledge and research beforehand, homeowners can better prepare their budget for each individual job and ensure they are receiving quality work at fair prices every time!
Transform your home and increase its value and curb appeal while working with the best landscape company in Calgary with Tazscapes. Our award-winning team of landscape contractors and designers is recognized for creating and delivering stunning landscape designs in Calgary that are beautiful, functional and affordable. We offer various services, including landscape design, residential, commercial and acreage landscaping, hardscaping, such as retaining walls and concrete patios, and softscaping, such as sod and artificial grass installation. Our eye for details, meticulous planning and unique landscaping methods and eye-catching results is why we're a two-time Consumer Choice Award Winner. Contact us today at 587-578-0747 or [email protected].