Rural acreage property can be very appealing to many land and property developers as well as investors. A rural area suggests an environment inhabited by 2500 people or less. Rural acreage land presents a plot of land occupied by small numbers of small property features like ranches, farmland, stables, and small build homes. Rural lands tend to be undeveloped; we mean there is no infrastructure or industrial developments on the land.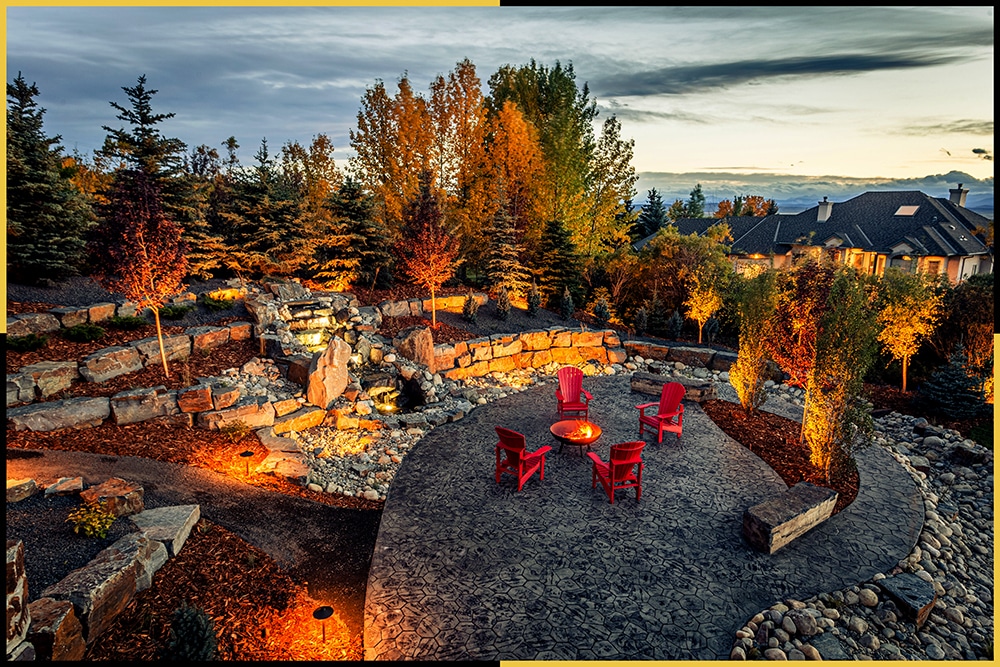 Rural land can range in size immensely. A spit of land half the size of a football field, only a few square meters in size, can count as rural land. And yet, a whopping 20-acre plot can come under the same title of rural land. However, acreage land is explicitly measured in acres, suggesting that the land in question is considerable. 1 acre is equivalent to 4046.856 square meters. So you can imagine the range in size of acreage plots of land.
We discussed how rural acreage property can be very appealing to investors and developers. Still, we're going to look into more detail at the pros and cons of purchasing rural property and landscaping the acreage costs. It's essential to consider the many variables like size, value, and location of individual properties.
First, let's discuss the pros of investing in rural acreage property.
The first and most obvious thing to address is the potential of a property. When a rural acreage property is bought, the land can be used for a wide range of productive things. It can be used for farming and agriculture, which has substantial financial benefits. And with planning permission in place, there is the possibility of building on the land to add more housing or retail units. Of course, that only applies to the bigger plots of land.
The second pro reason could be that rural property, depending on location, can be bought at a very low price. This is one of the very appealing reasons an investor would consider buying. In the long term, it could produce a massive return on investment (ROI).
The ROI, of course, depends on developments (landscaping the front yard, backyard landscaping, etc.) made to the land and property and the housing markets' position during purchase and sale.
And lastly, another pro reason that can't be overlooked is the fact that many buyers simply prefer rural scenery. Not all homeowners desire the busy cities and suburban areas. It is prevalent nowadays for buyers to seek out rural properties, especially those approaching retirement age.
The pro list of reasons to buy into rural acreage property could go on and on depending on the land and property. But it is also just as important to consider the cons. On the contrary to one of the reasons mentioned previously, rural land can also be costly. Unlike buying a house in a city, a rural property could be a mansion in the hills instead of a little cottage. But again, this all comes down to the exact location of the property.
A second possible hurdle to buying into rural land could be access to the property. Now this applies to a number of possible aspects. Access for developers looking to build and landscape could become an issue in that they may struggle to find a clear route to and from the property. And the second access hindrance could imply a struggle with utility access. For any property, basic utilities, water, gas, and electricity are essential.
The cost of landscaping a rural acreage property would vary considerably depending on the land's size and location. If you were looking into such a project, expect to pay a minimum of around $2000 to $4000 per square acre – for just the bare turf and soil. The cost will obviously increase the further you cover, and the more features and additions are made. The cost of turf and soil may also increase depending on the quality you decided to use. The better the quality, the dearer the cost. However, like most business arrangements, the more you buy, the more significant your savings on bulk orders.
If you are considering buying rural acreage property, it would be worth getting a price on the landscape developments before buying in to make sure it is within your budget. This way, you are aware of the costs and everything else that is involved. As one of the reputable landscaping companies, we will be upfront and transparent with you and guide you in making the right decision. Call 587-578-0747 today.