Many have heard the term "landscaping" but not everyone fully understands all the details that go behind actually landscaping a Calgary yard. Often times, the first thing that comes to someone's head is tree and shrub planting with pretty green grass. While this is true,
Calgary Landscaping
 is more than just planting a garden bed. Real landscape architecture is so much more than that. I always try to stress that it's not just about building a patio or a deck for someone's backyard. There is a much deeper meaning to proper exterior design and construction. Like anything, landscaping in Calgary is a discipline in constant fluctuation, redefining its role with and relationship to similar disciplines of thought. Over the last few decades, it has become quite apparent that residential landscaping has emerged as a field for enhanced user experiences. Landscaping ideas in
detailed landscape designs
 have gone further for residential markets than ever before. I mean, really, a putting green, a beach, a kitchen and a fireplace to name a few, in your very backyard? Wow.
Calgary landscaping
as a whole has emerged as a reaction to the changing world; and for
outdoor living
to contribute anything of value to the future of residential inhabitants, it needs to be contextualized within the larger framework of which it is a part of. In this article, I want to break down, in detail, the different facets of landscaping in Calgary by talking about the 5 Ws: what, who, why, where and when. By doing this, I will hopefully be able to illustrate the different elements that
we as creative landscapers
involve ourselves in.
---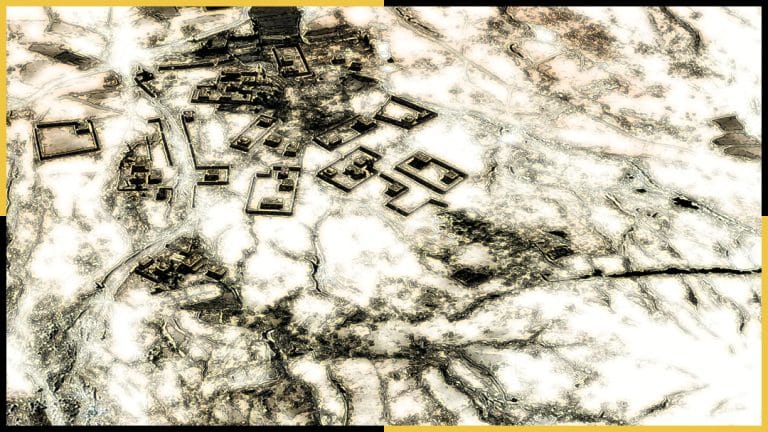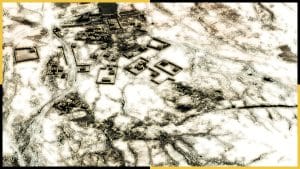 What is landscaping?
Landscaping is quite simply the manipulation, addition or subtraction of the land to acquire a specific form and function, in terms of outdoor living and space usability. All of which is often by a commercial or residential landscaping services company. This can be done through different "types" of landscaping: hardscaping, softscaping and/or a variety of different Outdoor features. Check out this Pictograph below to get an idea of the different types of landscaping: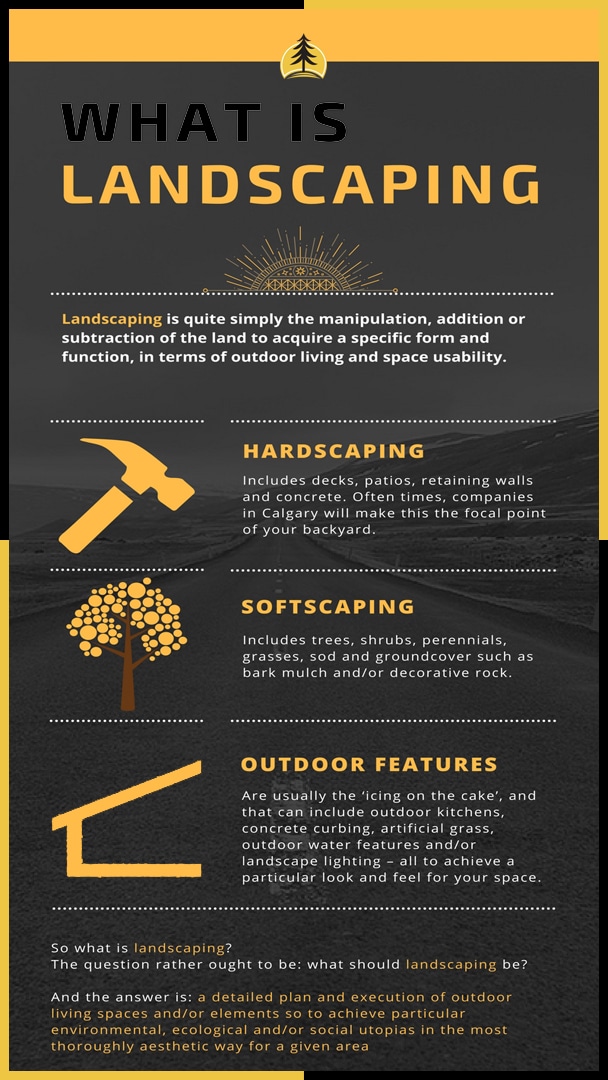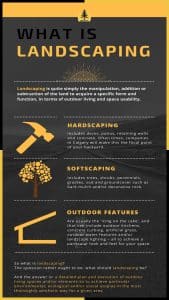 Hardscaping
 includes decks, patios, retaining walls and concrete. Often times, companies in Calgary will make this the focal point of your backyard.
Softscaping
 includes trees, shrubs, perennials, grasses, sod and groundcover such as bark mulch and/or decorative rock.
Outdoor features
 are usually the 'icing on the cake', and that can include outdoor kitchens, concrete curbing, artificial grass, outdoor water features and/or landscape lighting – all to achieve a particular look and feel for your space. By manipulating the existing terrain of the land in conjunction with the elements mentioned above, we as Calgary landscaping experts are hoping to achieve the desired look and feel to your front or backyard. By realizing fully what these features can do for your yard, you have to understand that there is a more complex process occurring in our mind. There is a growing body of literature that demonstrates the importance of the exterior environment – the landscape – to people's social and cognitive development. Interaction with nature is something that is often overlooked in this age of social media, television and of course: the internet. By investing in the outdoor environment for your yard, you're investing in yourself, and your family's well-being. That patio or deck that you are having installed is more than just a place to eat – it's a place to release the inner tensions and stresses and take in the fresh natural surroundings of this beautiful city we live in, called Calgary, Alberta. So what is landscaping? The question rather ought to be: what should landscaping be? And the answer should be a detailed plan and execution of outdoor living spaces and/or elements so to achieve particular environmental, ecological and/or social utopias in the most thoroughly aesthetic way for a given area.
---
 
Who does quality landscaping?
There are many qualified and professional landscaping companies in Calgary that provide their clients with amazing residential landscaping services, but let's dive deep into answering the question of "what do landscapers do?" Landscape designers and contractors in Calgary are often company owners that either do the job themselves or employ people (whether in-house or through sub-contracting) that have expertise in the different facets of landscaping; such as site grading, hardscape installations, gardening or simply designing – ie. Coming up with
awesome ideas
. Landscape designers, in general, have been steadily bringing about new concepts and possibilities for the role of outdoor living environments, where landscape as a 'visual image' is substituted by spatial and sequential forms, thus allowing for innovative ways of seeing, describing and experiencing the natural environment. By doing this, the best landscape designers and contractors are accentuating performance and event over appearance – which in turn, transforms the visual perspective in which it is constructed; ie. Appearance.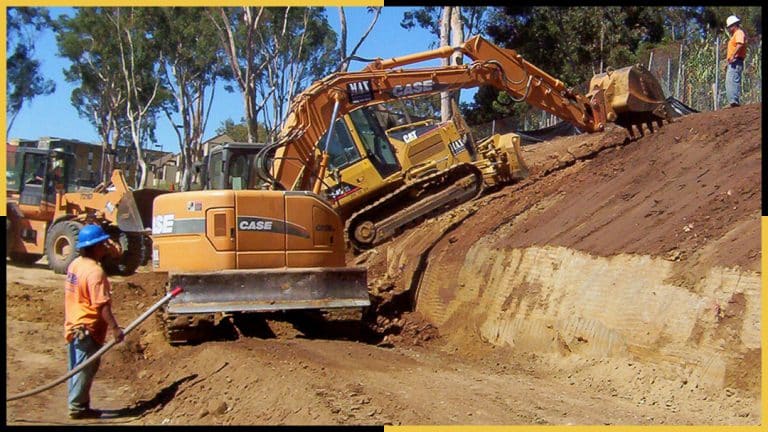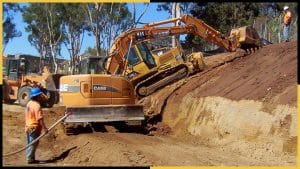 It's a beautiful paradox when landscaping contractors know what they are doing from a construction standpoint but are unable to demonstrate their skill-set in a thought out profound manner. You will see this in ten-folds when you look at various neighbourhoods in this city.
---

Why do we need quality landscaping in Calgary?
Landscaping in Calgary is important for two main reasons: aesthetics and functionality. If you've ever been to a yard that has weeds growing everywhere, garbage and debris complied and dead plant material or worn out decks – you know why aesthetics matter.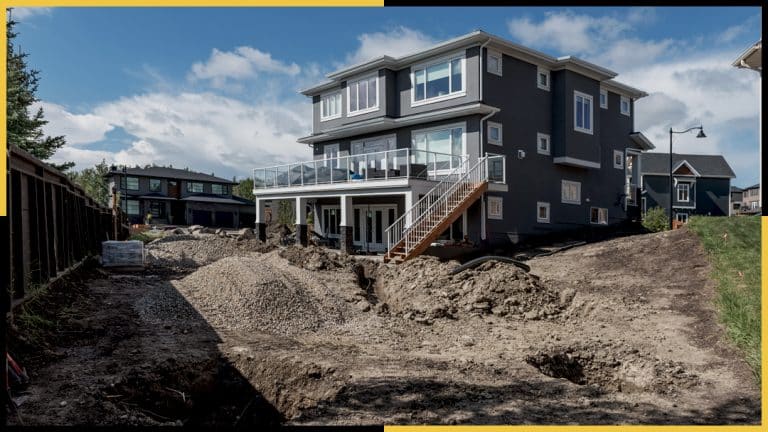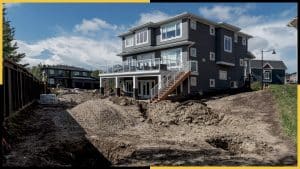 It's always a good idea to invest in your residential landscaping for many reasons, the two most being increased property value and the second: built-in first impressions when people approach or pass your home. More and more today, people are valuing outdoor living in hopes to capture a glimpse of their natural surrounding because by making your backyard aesthetically pleasing, you are enticing yourself to go outside and soak in that natural environment. Functionality also plays an important role. Usable space becomes the sole purpose of your outdoor experience and enjoyment. After all, what good is a pretty picture from your kitchen window if it's not giving you a reason to go outside and experience it every day? This understanding of landscaping as part of a larger, operative system in Calgary is imperative. The concept of landscaping as a process – dynamic and operational (or functional) versus Calgary landscaping as a set of elemental scenes connected together – is why we need more quality landscaping projects in our city.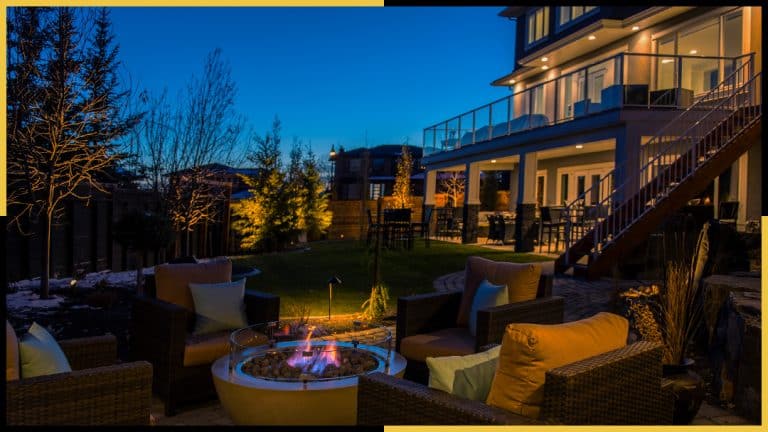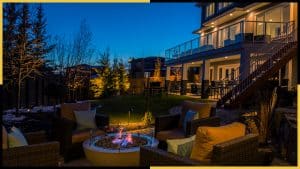 By understanding the impact of outdoor living, you can gain a sense of why we need quality landscaping in our city.
---

Where does quality residential landscaping happen?
Landscaping happens everywhere. Look outside. From a small front yard to a large stadium complex, landscaping in Calgary happens in large commercial settings and in the smallest residential locales. It is the glue that brings our architectural world together. It occurs in macro scales of city planning and urbanism to a Calgary resident's garden bed; therefore, by seeing landscaping theory in action, we are able to pay closer attention to how landscaping companies are connecting us to our homes and more importantly, how they are bringing value to what already exists around us. One way to know where quality workmanship is occurring is going online and looking at
Calgary landscaping company reviews
. By looking at company reviews and testimonials, you can gain a strong understanding of
client experiences
. Don't just look for quantitative reviews. Look for qualitative reviews and testimonials – this will tell you which company or contractor is providing an in-depth analysis of landscaping projects.
---

When to know it's time to be hiring a landscaper?
If you've bought a new home in Calgary, chances are that you are in need of a landscape contractor to come and give you professional advice for space. If you have an existing home and don't like what you see when you look at your backyard or front yard, you need to think about investing in improving the yard. If you can't go outside to enjoy your yard, or worse, unable to because of land issues such as drainage problems or because of a steep slope; it's in your best interest to call a qualified landscape designer to come and help you with proposing
landscape design ideas
for your Calgary yard. But more than just looking at your yard, look within yourself and at your natural surroundings. How can you enhance your quality of living when you have an outdoor space filled with potential? In Calgary, we have to take advantage of the small summer season and really seek to spend that short time outside to reap the benefits Mother Nature provides. Your project doesn't have to be an extravagant yard with a hefty price tag. There are some amazing affordable landscaping solutions for front yards and backyards. In fact, I often maintain to certain clients with certain yards that they don't need the elements they may think they need, but rather, given the space/scale and the situation for each of my clients; the job often calls for something very simple and subtle – and at rare times: nothing at all.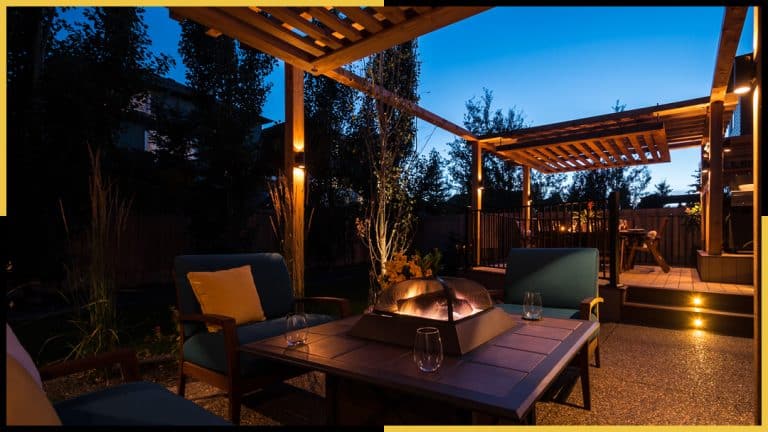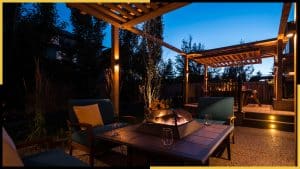 To get this honest opinion when you know you need work on your property, you have to contact the right company to come and take a look and give you professional advice.
---
  Final thoughts on quality Calgary landscaping
Landscaping is an art. To get the best value for your dollar, you need an artist to design and construct your project – things change on site, its normal – but if you have a knowledgeable landscaper working on your project you know they will make the best decision on site for your yard. Much of landscape design and landscape construction resides in its claim to dissolve the boundaries between architecture, land formation and the escape from everyday life. Without this, landscaping companies cannot continue to push boundaries in residential landscaping and innovate creative escapes for its inhabitants that bring peace and tranquillity to their already busy lives.
Demand perfection from your landscape contractor.
Demand artistic intelligence and careful planning from your landscape designer.
By doing this, you are ensuring that the money you spend on your backyard escape is of immense value; thus reinforcing the fact that your biggest investment – your Calgary home – has deep intrinsic property value. Calgary landscaping has come a long way and will continue to grow. It's the job of quality landscaping companies to ensure this and by doing so, will be around for a long time creating beautiful outdoor living spaces for home-owners, thus becoming a strong backbone to our wonderful city!
---

We at Tazscapes Inc. understand all of this and do our best to push these boundaries and innovate beautiful spaces for Calgary home-owners and can do the same for you.
Give us a call today and let's see how we can take your property to the next level!