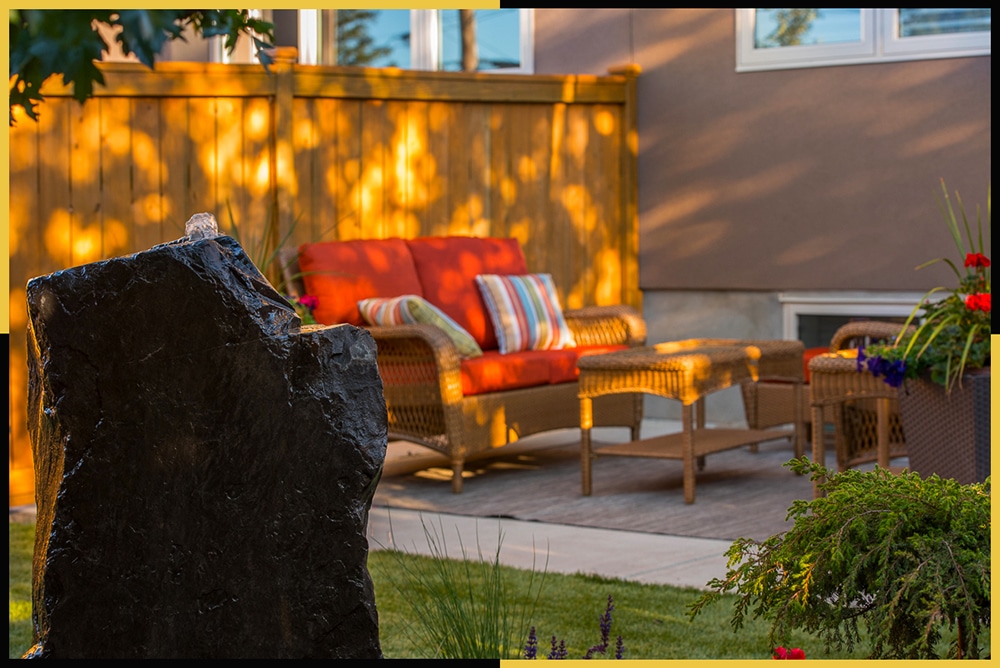 There are many reasons why someone might want a landscape design done, but very few people understand the importance of why it's imperative to have a landscape design done if you're looking to revamp your outdoor living spaces.
We can't think of landscape design as a bunch of scribbles and sketches on paper – and granted, that's how it may start – but rather, start to look at it in terms of "spatial planning."
Spatial planning, among many things, includes the understanding of form and scale, to going into more detail such as material and texture.

A Practical Approach to Landscape Design in Calgary
If you don't begin to appreciate the importance of such sustainable landscape design approach and planning – especially for a city like Calgary – where often yards are small, and climate affects the different elements that can be proposed in your yard, then you end up with poor design planning which can ultimately lead to poor outdoor living spaces.
I've often been surprised at clients who don't deem a landscape design necessary, but even if you're looking to construct a paving stone patio, you have to be able to answer the questions such as:
How big is the patio?
How big does the patio need to be?
What will I use the patio for?
Where does the patio best situate for my particular yard?
Am I going to do this in paving stones or in concrete?
What colour will look good with my house?
Let's face it. We only have realistically, 4-5 months; maybe 6 if we're lucky; to truly enjoy our backyards, so why not enjoy it?
So, how to approach landscape design?
Here are my top 3 tips for designing your surreal outdoor living through perfect landscape designing in Calgary:
1. SCALE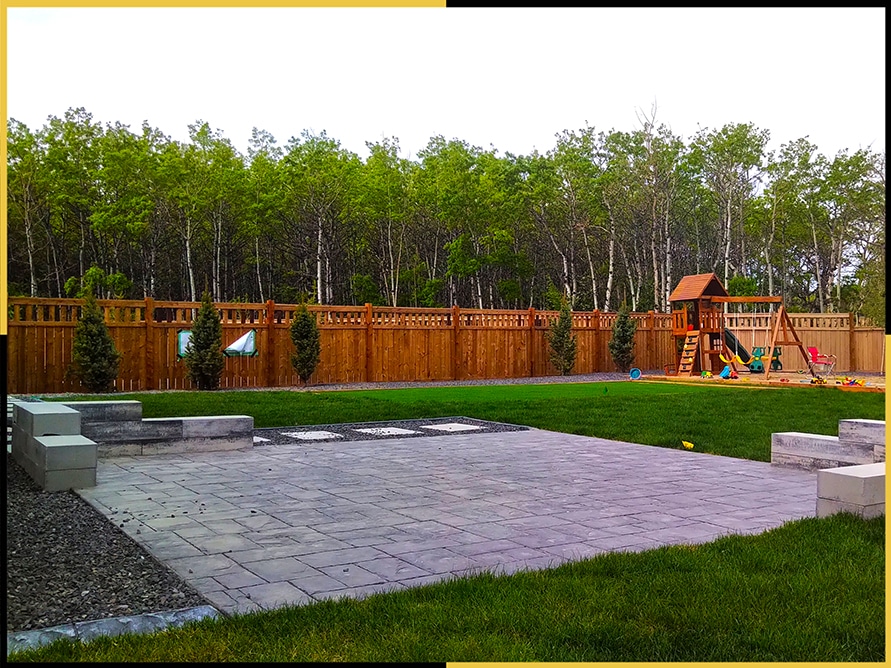 You have to think about how big this space needs to be. There are general rules-of-thumb that I personally go by, but frankly, every yard, every client and every landscaping project is different. Some of the most common questions you need to answer:
are how many people will be in this space at once
is it a small group of family and friends: say 6 to 8 people or are you planning on having a party here with over 25 people at one time?
What exactly will they be doing there? Are they sitting around a fire pit, dining outdoors together and enjoying a nice meal or simply an area for children to run around, kick a soccer ball?
The use of that space will determine the scale of that space – which can start with a circle or a square.
2. FORM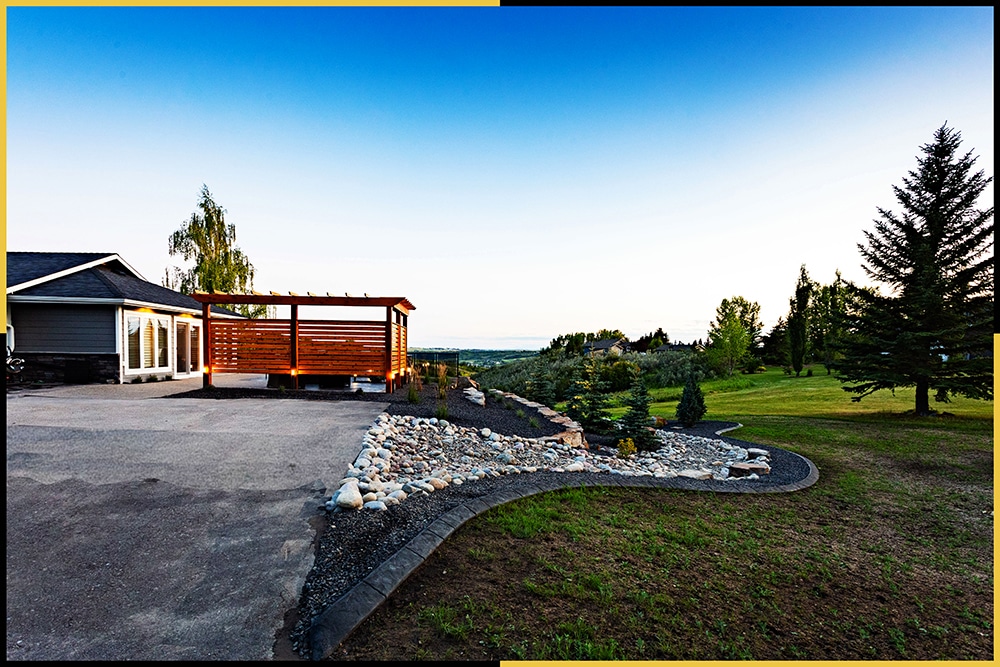 Once you establish the scale of the space, you can start to form it by understanding what has to go around it. For example, is it a wood deck attached to your home? Or is it an outdoor patio in your yard that needs to be surrounded by planting beds for privacy/intimacy?  Once you establish the surrounding, you can start to put together form to space – which in turn will start to form the other spaces in your yard.
In choosing forms, establish a clear pattern: curvilinear curves or rectilinear clean lines, which will ensure you have flow within the yard from one space into another, thus making the transitions between them more understandable.
3. DETAIL FEATURES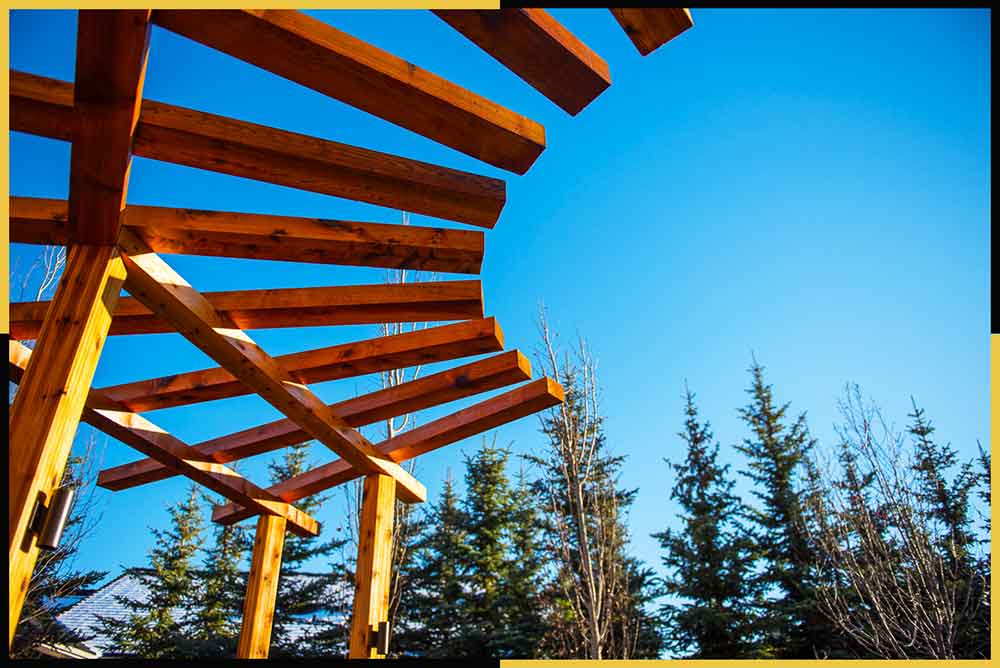 After establishing the scale of the space and then the form of that space – you now have to start thinking about the details of the space.
Remember, this is a space you want to make memorable for others but exciting for yourself. Think of it as the icing on the cake.
I've long stated that the three most important elements to a landscaping spaceare lighting, fire and water.
Landscape lighting enhances the space at night. When you come home from work or have a dinner party, you will often use that space when the sun is starting to go down and what better way to highlight your space than to use the landscape lighting that surrounds you.
Water features are also great because they play with two of your senses – sight and sound. It creates a mood of relaxation, and you instantly connect to that.
Last but certainly notleast is fire. Think of having a fire pit or fireplace outdoors – important because not only does it create a visual appeal, but it also gives you warmth in our cold Calgary nights.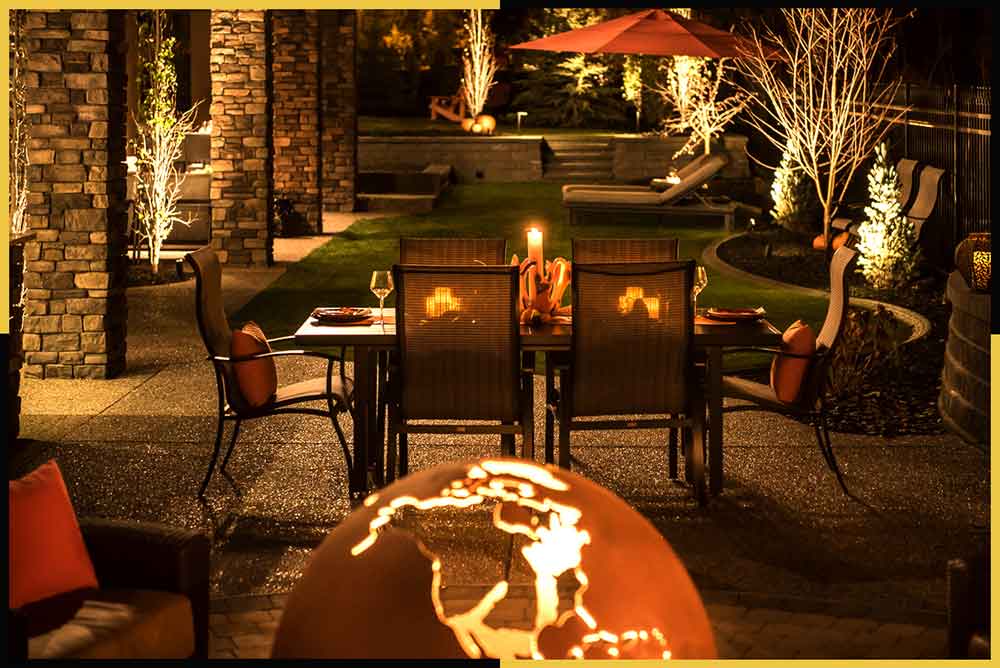 Calgary landscape designer Taz Mirza has been designing landscapes for many years. Through their eclectic landscape designs and exception services, Tazscapes Inc. has earned the reputation as Calgary's most trusted landscaping contractors. If you need to talk to a professional landscape designer, then give us a call at (587) 578-0747.