Landscaping is the process of modifying the visible features of a yard, including all living things (such as trees, shrubs, and flowers). Landscape design also includes structural elements such as buildings or fencing.
Landscape design is a specialized field that considers factors such as the lay of the land, climate, soil type, and desired use of the space in order to create a functional and aesthetically pleasing outdoor area. However, you don't have to be a landscaping expert to be able to apply the basic principles of landscape design.
If you're trying to start up a project that includes landscape design, here's three of the most basic concepts that you'll want to know before starting out in your yard.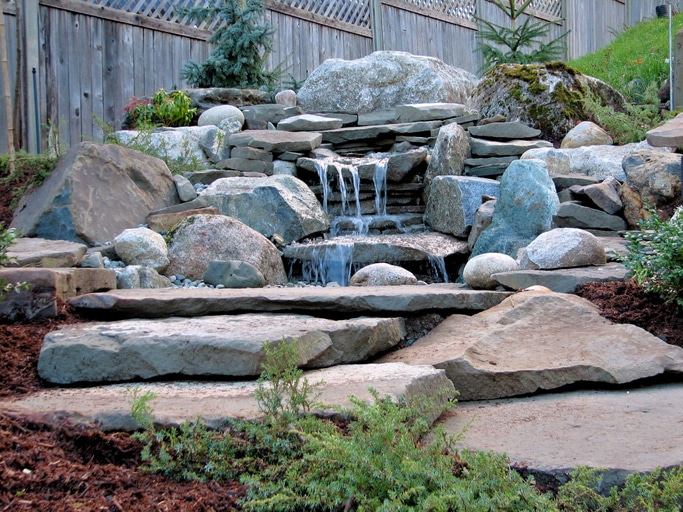 1. Balance
One of the most important principles of landscape design is balance. Balance can be achieved in several ways, but the basic idea is to create a composition that feels stable and pleasing to the eye. This can be done by using symmetrical or asymmetrical design, by repeating elements throughout the space, or by careful placement of objects relative to one another.
By creating a sense of balance in your landscaping, you can achieve a look that is both aesthetically pleasing and practical.
2. Proportion
Proportion is an important principle of landscape design. It is the relationship between the different elements of the landscape, such as the house, trees, shrubs, and lawn. Proper proportion creates a pleasing and balanced design.
It's important to take into account the size of the house and lot, as well as the height, width, and spacing of the various elements. For example, a small cottage would be overwhelmed by large trees and shrubs. In contrast, a large mansion could handle larger landscaping elements. The right proportions will give your landscaping a professional look and feel.
3. Simplicity
One important principle of landscape design is simplicity. A landscaped area should not be overly complex or cluttered, as this can make it difficult to maintain and can present a safety hazard.
Instead, a landscaped area should be designed with clean lines and a limited number of different elements. When choosing plants and décor, try to keep in mind the changing seasons, and your climate, as all those factors will play into the look of your landscape design. By finding a balance between color and clutter, your space will be both easy to care for and pleasing to look at.
Final thoughts
Although embarking on a landscape design project may seem intimidating, it doesn't have to be. By applying these three basic principles to the blueprints for your yard project, the outcome and payoff will be fantastic.Keep in mind that if you ever hit a snag, or have taken on more than you can handle, you can always hire a local landscaping company, like Tazscapes, to help you manage and complete your project.
Transform your home and increase its value and curb appeal while working with the best landscape company in Calgary with Tazscapes. Our award-winning team of landscape contractors and designers is recognized for creating and delivering stunning landscape designs in Calgary that are beautiful, functional and affordable. We offer various services, including landscape design, residential, commercial and acreage landscaping, hardscaping, such as retaining walls and concrete patios, and softscaping, such as sod and artificial grass installation. Our eye for details, meticulous planning and unique landscaping methods and eye-catching results is why we're a two-time Consumer Choice Award Winner. Contact us today at 587-578-0747 or [email protected].