Suppose your house has a large space outside. Most people have garages, but a garden would make a lovely ambiance, especially when you landscape it. Landscaping refers to any practice that modifies the observable characteristics of a land area by adding elements such as flowers, plants, rocks, water accessories, and more.
But before getting your shovels and start digging that patch of land, here are some landscaping ideas and techniques you can tell the landscaper or a landscape design company you hire to do for your dream garden.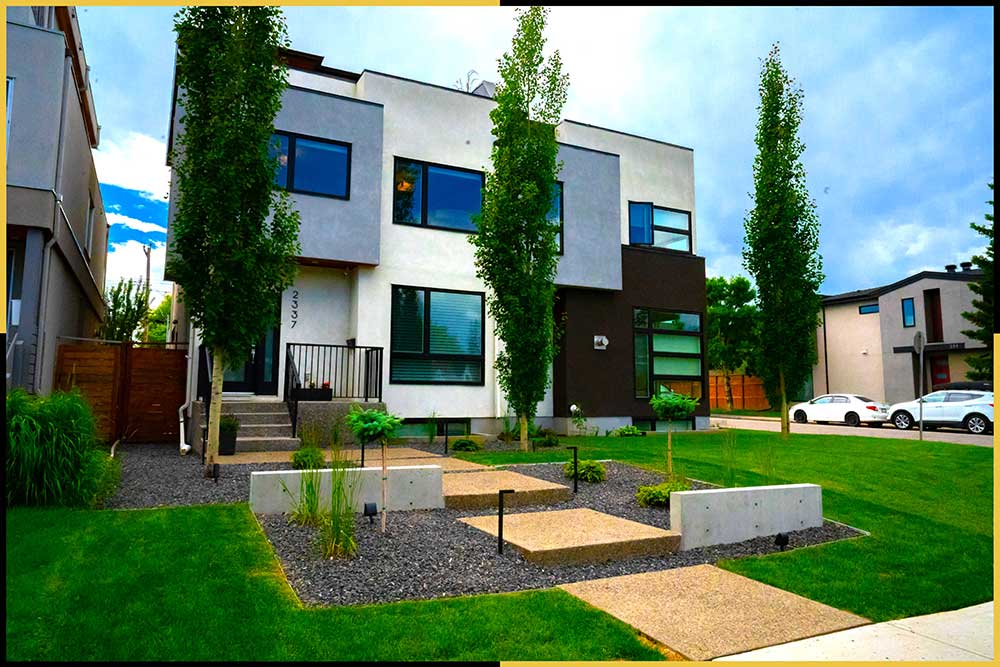 Depending on the yard, there are usually two landscaping types, front yard landscaping and backyard landscaping. Still, both define outdoor space, defining areas of use that function separately but fit into the overall landscape images, where the functionality is the only difference between the two.
The front yard landscaping's primary purpose is to increase the home's ambiance and display its beauty as seen from the street and the incoming public. By making the driveway and walkway attractive to visitors (and the homeowners themselves), front yard landscaping helps make a considerable impact on the overall curb appeal.
Examples of front yard landscaping ideas are to combine seasonal flowers with evergreens. All plants will have all-year greenery and independence and the ability to add or remove flowering plants as the seasons change. You can also make use of flowering evergreens, depending on the environment, to build a friendly front yard that takes almost no effort.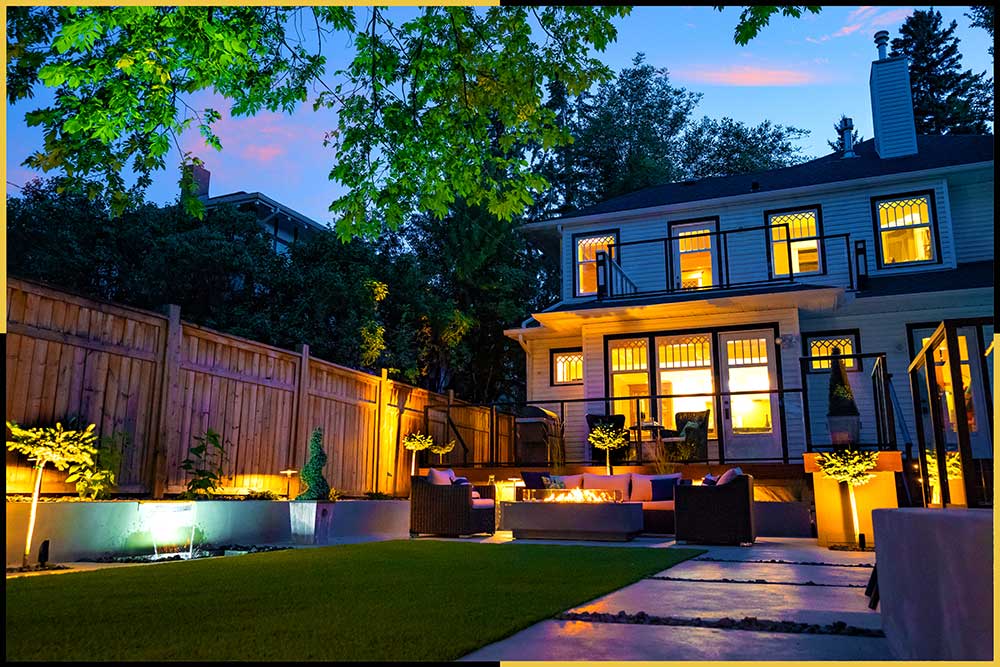 The same as front yard landscaping, backyard landscaping helps present the backyard as an extension of the property, plants' addition, improvements to the existing terrain, and structures.
Backyard landscaping is used to design multi-purpose environments that offer quiet relaxation and host guests and visitors in the backyard.
One of the excellent backyard landscaping ideas is to carve out circular areas or angled grass paths. This trend helps integrate flowers into the design of the backyard, giving a pleasing sight.
An activity that blends science and art is landscaping. As Calgary landscape contractors and one of the top award-winning Calgary landscaping firms, we will help you transform your property as if you were in a fairytale if you do not know what design applies to your yard.
The landscape designer or contractor will direct you through the process of a step-by-step design and construction. If you're having problems finding the best landscaping company, read more.
So you know what to pick for backyard or front yard landscaping. But where do you start when you are planning a landscape? Designing your first garden must be nerve-wracking; one small mistake, and it could take a whole lot of money to repair.
Before you decide to renovate your garden to beautify your lot more and contact a landscape design company, here are some tips on designing that you can pitch.
There are two types of landscaping styles: Western European and the traditional Eastern one. Knowing the difference between the two can help you choose what landscaping style is suitable for your home, either symmetrical or irregular, using straight lines or natural elements and shapes.
Deciding first before checking the best residential landscapers near you should be of substantial benefit in making a good landscaping idea.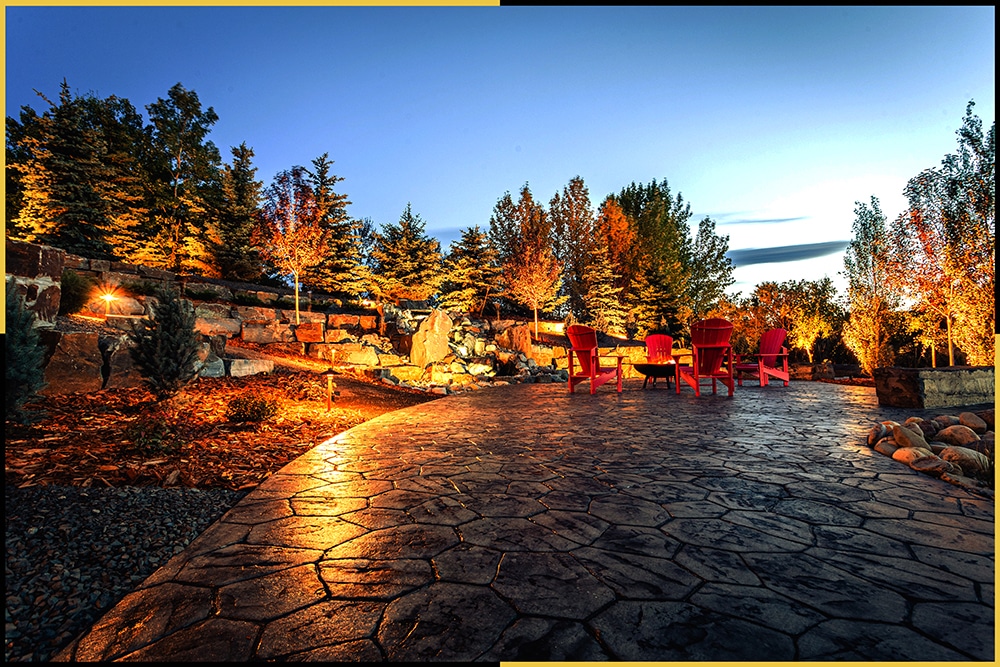 Eastern style, also known as the Asian style of landscaping, is known to imitate nature using natural elements such as stones and greenery.
This kind of landscaping is ideal for any space, whether large or smaller areas; one can apply the eastern style. An example of this style is the rock garden.
It is assumed that rock gardens were introduced in the 17th century from China and Japan. Since then, they have gained broad popularity as an ideal method for embellishing hilly, stony, or other uncomfortable terrains at small spaces, specifically gardens.
Plants used in rock gardens typically have long roots that allow them to obtain and retain moisture even when the surface is hot and dry, making the eastern style of landscaping suitable for any climate.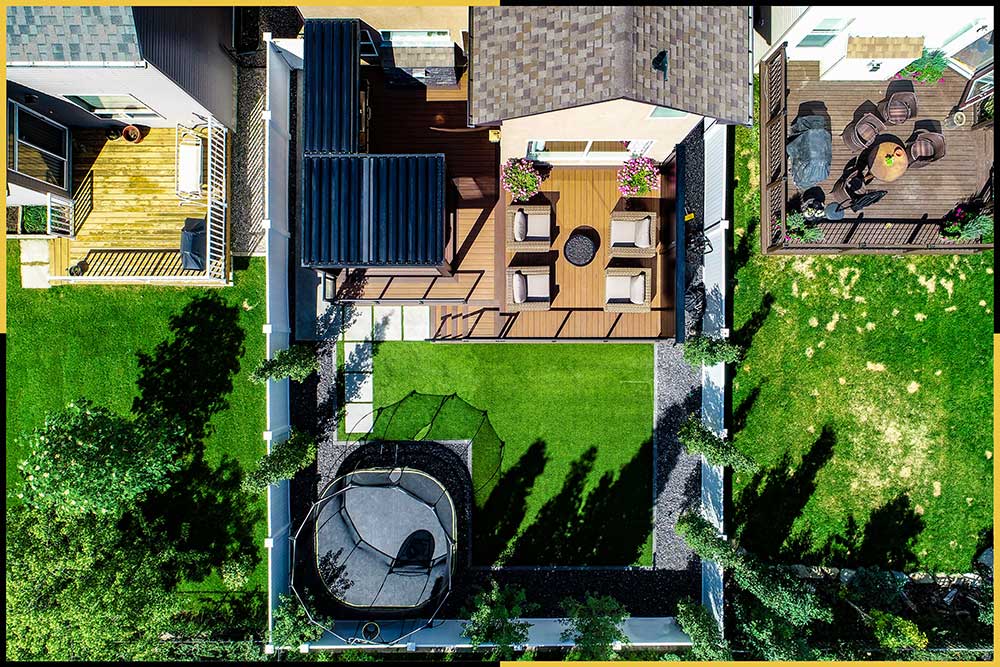 Western landscape is based on sophistication as an abstract sense of order and formal beauty of the natural elements, meaning gardens using the Western-style landscaping pay attention to architectural order and geometric pattern arrangement, presenting the style of standard layout and hierarchy.
Western-style gardens highlight the beauty of artificial development and human skills with a neat, precise, and standardized expression of art. If you have the thought of residential landscaping in Calgary, you have come to the right place.
Historically speaking, landscaping gardens were planned with one of three goals in mind: to increase food, create living space, or be visually appealing.
Knowing what you want to achieve in your garden, a new food source, creates a unique space that can function aside from being a typical garden or just an external decoration for your home.
Contemplating your landscaping purpose can help specify what kind of landscape you can do, lessening the work needed.
Next is identifying what plants would be best in your garden. An obvious choice is the native plants. The plants you should put in are also complementing the gardens of your neighbours. Note that there are microclimates of sun and shade in your garden; right positioning should be observed.
When choosing a flower or tree for landscaping, maturity, size, and shape should be considered. A tree or flower with branches cut off is the saddest thing in a garden because it has grown too large for its place.
Offer the tree plenty of room to grow as high and wide as it wants, or pick a smaller one depending on the garden's size. A bonsai is an excellent example for people who do not have a suitable space for large trees for an Asian style Oriental garden.
When landscaping, one major thing to consider is the limits of where to landscape. Knowing what places to landscape, setting the perimeter by putting a hedge or a fence gives the place a sense of order.
If you want to have good landscaping in Calgary without breaking a sweat or adding more stress, a simple email using our contact form will do the trick. If you are in a hurry, then give us a call at 587-578-0747.