These days, it seems like there is an app, program, or software designed to help people do most things themselves. So, it may come as no surprise that there are plenty of online and phone app options that have been developed to help gardeners and landscapers alike plan and execute the perfect design for their yard.
As it turns out, landscaping software can save homeowners time and money when it comes to planning and executing their outdoor projects. There are a variety of different landscaping programs available on the market, each with their own unique benefits and uses. Let's look at some of the most popular landscaping programs and how they could be helpful to both landscaping companies in Calgary, and the modern homeowner.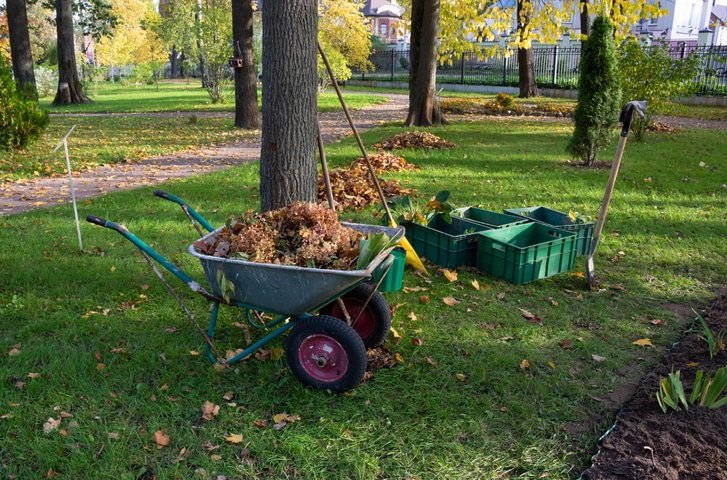 Landscape Design Software
Designing your own landscape can be a daunting task, especially if you're not sure where to begin. That's why there are several types of landscape design software available for homeowners. These software packages give users an easy way to plan out their landscaping project from start to finish. Some of these programs even have 3D renderings so that you can get an accurate view of what your finished project will look like before you start working. Keep in mind that it's not just people who like DIY projects who use this software, but professional landscaping companies in Calgary, too.
Garden Planning Software
If you have a garden in your yard, then garden planning software can help make sure that all your plants are properly spaced and in the right location for optimal growth. With this type of software, you simply input the types of plants you want to grow, and it will generate a plan based on those parameters. This type of program is especially useful for people who are just starting out in gardening as it takes some of the guesswork out of planting and caring for your garden. If you find yourself overwhelmed, even with the help of a program, don't hesitate to get in touch with your local landscaping company – they'll be able to help you work out any problems you encounter.
Irrigation System Software
An irrigation system is one of the best ways to keep your lawn looking its best throughout the year, but setting up such a system can be complicated. Fortunately, there are several irrigation system designs available through various landscaping software packages that will make installing an irrigation system much easier. These programs offer detailed instructions on how to set up your system correctly so that it runs efficiently while conserving water at the same time. Need professional help? Between working with a Calgary landscaping company and some great gardening software, you should be able to develop whatever garden plan you've been dreaming of.
Final Thoughts
Using landscaping software is an efficient way for homeowners to plan and execute their outdoor projects without spending too much time or money on them. Whether it's designing a new landscape or setting up an irrigation system, these programs offer detailed instructions that anyone can follow to get the job done quickly and correctly. So, if you're looking for an easy way to spruce up your yard without breaking the bank, consider taking advantage of landscaping software today!
Transform your home and increase its value and curb appeal while working with the best landscape company in Calgary with Tazscapes. Our award-winning team of landscape contractors and designers is recognized for creating and delivering stunning landscape designs in Calgary that are beautiful, functional and affordable. We offer various services, including landscape design, residential, commercial and acreage landscaping, hardscaping, such as retaining walls and concrete patios, and softscaping, such as sod and artificial grass installation. Our eye for details, meticulous planning and unique landscaping methods and eye-catching results is why we're a two-time Consumer Choice Award Winner. Contact us today at 587-578-0747 or [email protected].