If you're embarking on your first landscaping project, or one that involves some serious forethoughts, then don't worry – we're here to help you out. In this blog post, we'll outline some basic steps for starting your own landscape project, as well as some tips for getting started. Happy landscaping!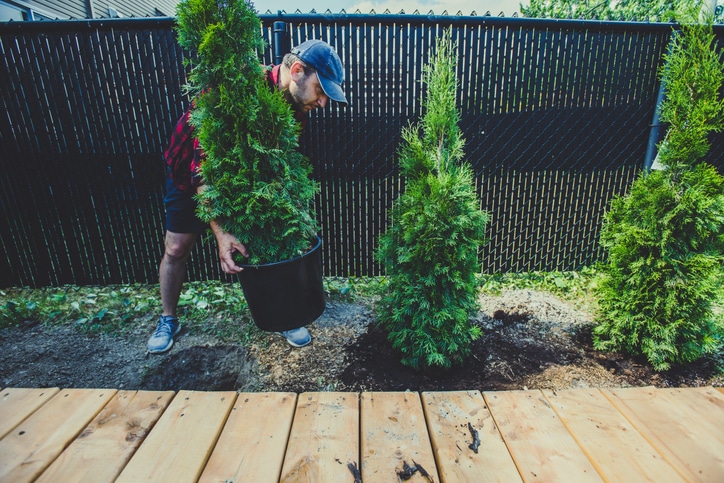 Outline your project
The first step in any landscaping project is to define the scope of the project. This will help you to determine the size and scale of the project, as well as the budget that you will need to complete it.
Some best practices for getting started includes taking a walk around the property you plan to landscape and figuring out what the priorities are and listing them by matter of importance. That way, if you run out of time or money, the most important parts get completed first.
Develop a plan
Once you have defined the scope of your project, you will need to develop a plan. This plan should include a sketch of your proposed landscape, as well as a list of the materials that you will need to complete it.
If you have a dream of what you want your yard to look like, but you don't know what tools or materials you need to achieve it, you'll want to speak with someone who does. Tazscapes might be able to give you some pointers – they can also offer help if you end up biting off more than you can chew.
Choose your plants
One of the most important aspects of any landscaping project is choosing the right plants. You will need to consider the climate, soil type, and light conditions in your area when selecting plants. Additionally, you should choose plants that are appropriate for the scale of your project.
Not sure what the native plants of your area are, or what might grow best in your yard? A quick internet search, call to Tazscapes landscaping, or stop into your local garden center can clear up any confusion or questions you have about the plants you'd like to grow.
Prepare your soil
Before you can plant anything, you will need to prepare your soil. This includes testing the pH level and adding any necessary amendments. If your soil ends up being a little less than ready for planting, there's lots of fertilizers and soil enhancers that can help give your soil a nutrients boost.
If you haven't yet acquired soil, your local landscaping company can help you with that. Once your soil is ready, you can begin planting!
Maintain your landscape
Once you have completed your landscaping project, it is important to maintain it properly. This includes watering, fertilizing, and pruning your plants on a regular basis. If your yard is too difficult to manage with a simple bit of watering and trimming, you should consider hiring a landscaping company, like Tazscapes.
Hiring those who specialize in landscaping will ensure that your hard work and beautiful garden don't go to waste!
Transform your home and increase its value and curb appeal while working with the best landscape company in Calgary with Tazscapes. Our award-winning team of landscape contractors and designers is recognized for creating and delivering stunning landscape designs in Calgary that are beautiful, functional and affordable. We offer various services, including landscape design, residential, commercial and acreage landscaping, hardscaping, such as retaining walls and concrete patios, and softscaping, such as sod and artificial grass installation. Our eye for details, meticulous planning and unique landscaping methods and eye-catching results is why we're a two-time Consumer Choice Award Winner. Contact us today at 587-578-0747 or [email protected].