Hiring anyone to do anything these days can be one of the most stressful and daunting tasks imaginable. Just trusting someone with your money can be quite unsettling. Nowadays, you often see rogue traders exposed on the T.V or in newspaper headlines, which is all good in that it's one less cowboy to worry about; but you can't help but question your own judgment when hiring your own builder, gardener or landscaper. Rest assured, here we will explain in detail 5 qualities of effective landscaping that you should look into when hiring a landscaping expert.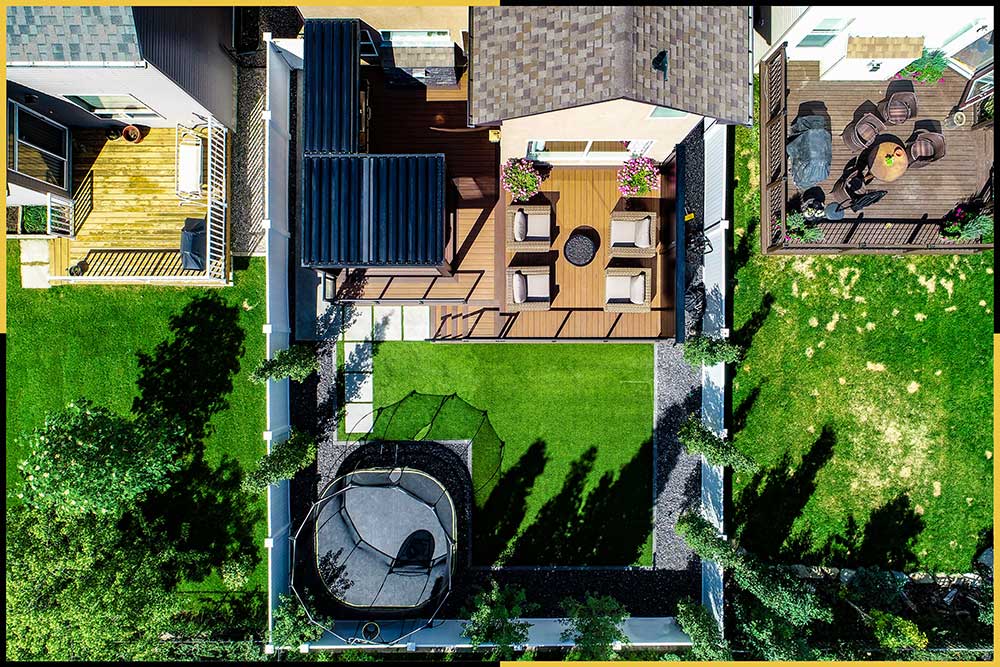 It is very safe to say that these 5 qualities apply to pretty much hiring any professional in any field with a few more specific to landscaping. And we'd recommend your landscaper ticks all these boxes, not just one or two.
1. Professional In Their Service
So this one speaks for itself and applies to any job in any industry. Although there are many landscapers out there who take so much pride in their work and love what they do, there is a small percentage of those who don't. A professional landscaper, like in any trade, is punctual and communicates well. A top professional will always make the process that much easier as they will be full of the backyard and front yard landscaping ideas and recommendations as to what will work best for the job.
2. Environmentally Friendly
This may sound quite the cliché, but the entire idea behind producing fine landscapes and carrying out these projects in the first place is to protect and develop the environment. And this doesn't only apply to the project at hand. It is essential the surrounding areas and neighbours especially are taken into consideration. A well-experienced landscaper should know the ins and outs of environmentally friendly practice, as well as being resourceful to save space and ultimately money.
Now this quality kind of holds a double meaning. In many cases, when hiring a professional, it is done via word of mouth or recommendation from a friend or neighbour. In this instance, that's an excellent place to start; however, when hiring a landscaper, it is always a good sign that he himself and his team are offering recommendations with regards to the landscape design and the landscaping process of the project. When the landscaper takes the reins and assists you in making sure you get the right design and perfect finish, it is more often than not a sign of a dedicated professional who, as we've mentioned, takes a lot of pride in their work.
Good communication can fall into that 'professionalism' category, but communication is critical with any project. Landscaping can sometimes be quite intricate, and there are countless aspects to consider. Good communication between landscaper and customer is essential as it allows the project to run smoothly and provides peace of mind for all parties involved. The landscaper should be upfront and honest about any possible issues or snagging that may be required; beating around the bush isn't productive in any way, shape, or form.
5. Attention To Fine Detail
Any professional who takes pride in their work will have a keen eye for the finer details. And this will become apparent when appointing a landscaper to carry out the project you have in mind. It is never a good sign when certain prominent elements are not adequately considered by the landscaper. Reputable landscapers will have a strong portfolio of previously completed landscaping projects for you to grasp a better idea of the kind of work they produce and to what standard.
Reputation is everything when hiring a professional landscaper.
And reputations aren't built overnight. The 5 qualities mentioned here may seem quite obvious to some, but as we mentioned at the start, it's essential the Calgary landscaping company you hire consists of all the above qualities so that you can avoid any unnecessary stress.