3 Reasons Why Landscape Design Is Important
For many home and business owners, the landscaping around their property is an afterthought. They may make a few cosmetic changes here and there, but for the most part, the design of their outdoor space isn't at the top of their priority list. However, what they may not realize is that landscape design is important for a variety of reasons.
Whether you're considering tackling your yard yourself, or enlisting the help of a professional, you'll probably want to know the best reasons for undertaking some landscape design in your space. Here, we'll outline three great reasons why landscape design is important, and why you might want to prioritize it as a home or business owner.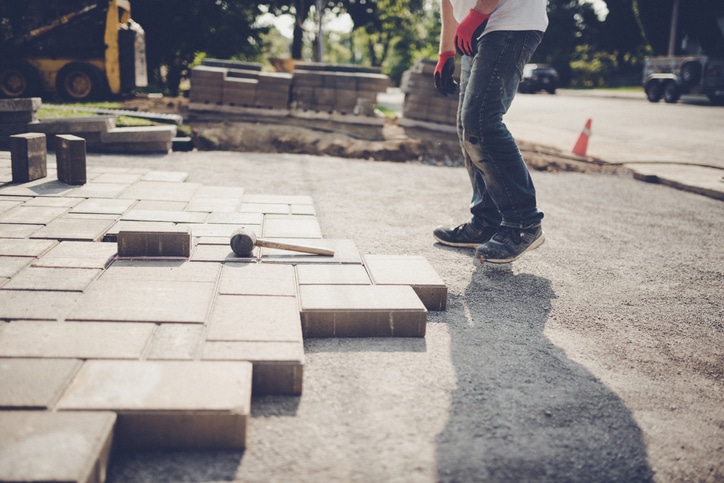 1. Landscape design can increase your property value.
If you're thinking of selling your home or business soon, then it's worth investing in some professional landscape design. A well-designed outdoor space can increase your property value by 5-10%.
Even if you're not considering selling, landscaping will help with curb appeal, and will add value to your street or suburb. You know what they say – a house is only as good as the ones on its block!
2. Landscape design can save you money in the long run.
Many people think that landscape design is a costly endeavor, and while it can be if you go all out, it doesn't have to be. Investing in some quality landscaping now can save you money down the road. For example, if you install drought-tolerant plants, you'll use less water and save money on your water bill.
Also, if you get your yard regularly maintenanced, it will actually reduce the cost of landscaping overall. It's much easier to tend a well-maintained garden (whether it's by yourself, or a professional) than it is to tackle a massive project each year.
3. Landscape design can improve your mental health.
Studies have shown that being in nature can improve your mood and reduce stress levels. By investing in some quality landscape design, you can create an oasis that you can enjoy any time of year.
Between the fresh air and the blossoming flora, your mind and body will thank you for bringing it outdoors. A bonus is that you get to watch your hard work flourish. There's nothing like digging up dirt and watching flowers and plants blossom throughout the season.
Conclusion:
Landscape design is important for a variety of reasons. If you're thinking of selling your home or business, landscape design can increase your property value by 5-10%. Investing in quality landscaping now can also save you money down the road by reducing your water bill or maintenance costs. Finally, landscape design can improve your mental health by creating a space that you enjoy spending time in.
Three good reasons to do some landscaping design? We certainly think so.
Transform your home and increase its value and curb appeal while working with the best landscape company in Calgary with Tazscapes. Our award-winning team of landscape contractors and designers is recognized for creating and delivering stunning landscape designs in Calgary that are beautiful, functional and affordable. We offer various services, including landscape design, residential, commercial and acreage landscaping, hardscaping, such as retaining walls and concrete patios, and softscaping, such as sod and artificial grass installation. Our eye for details, meticulous planning and unique landscaping methods and eye-catching results is why we're a two-time Consumer Choice Award Winner. Contact us today at 587-578-0747 or [email protected].